A post at Confined Space about so-called Worker Error sums up my opinion after years of investigating and litigating claims arising from the workplace in Florida.
Surprise: Employer Finds "Worker Error" To Blame For Fatality
Why is this not surprising? Employer investigates employee's death. And the cause is? Worker error, of course.

Bottom Line: Blaming workers (even foremen) for accidents is generally a way of shifting blame from poor management safety systems.
The post features a terrible incident involving a worker, Shawn Patilla. After a valve ruptured in the high-pressure water main he was working on, Mr. Patilla died from head and neck injuries as a result of being hit by the water at a pressure of 90 pounds per square inch.
Now, believe it or not, a worker being injured or killed because he cut into a pressurized pipe is not a freak accident; it happens all too often. In fact, it happens so often that OSHA has a standard designed to protect workers from being killed or injured in such incidents. It's called the "Lockout-Tagout" standard, technically known as the "Control of Hazardous Energy" standard, and is used to protect workers who may be repairing equipment that could turn on while they're working on it, or for pipelines that may be pressurized, as the one that killed Shawn Patilla was.

The OSHA standard for The Control of Hazardous Energy (Lockout/Tagout), Title 29 Code of Federal Regulations (CFR) Part 1910.147, addresses the practices and procedures necessary to disable machinery or equipment, thereby preventing the release of hazardous energy while employees perform servicing and maintenance activities. The standard outlines measures for controlling hazardous energies — electrical, mechanical, hydraulic, pneumatic, chemical, thermal, and other energy sources.

The lockout-tagout standard also requires workers to be trained about the employers program.
Before anyone can get to "Worker Error" should not management's Lockout-Tagout program, if it existed, be thoroughly reviewed?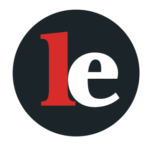 The Legal Examiner and our Affiliate Network strive to be the place you look to for news, context, and more, wherever your life intersects with the law.