In American politics, one phenomenon has plagued credibility of our federal government: the "revolving door". It occurs when a person cycles between the private industry and a government position which influences that industry. While not always a bad thing, it's something that people view as a potential source for creating conflict of interest or the appearance of conflict of interest. It's something President Obama banned in one of his first executive orders. But unfortunately, the spirit of this order is now being threatened by President Obama's appointment of Nancy-Ann DeParle as the "Health Care Reform Czar." If not threatened in spirit, the appointment of Ms. DeParle gives that appearance.
Ms. DeParle disclosed compensation for serving on the boards of directors of Boston Scientific Corp., Medco Health Solutions Inc., and Cerner Corp. She also served as managing director of CCMP Capital last year through this February (one month before her appointment), and on the DaVita Inc. board of directors for the first half of last year. Compensation for each position ranged from $13,500 to $1 million. Over the last year and a half, Ms. DeParle has made over $2.3 million for her role in directing these companies ($6.6 million since 2001, according to Ms. DeParle). Several of the companies are under investigation for alleged kickbacks and other illegal billing schemes, according to MSNBC.
Before entering the private healthcare industry, Ms. DeParle served under the Clinton administration, serving as the director of the Health Care Financing Administration from 1997 to 2000. And now, after nearly a decade as serving as a top industry leader, she has re-entered the government, tasked with making executive decisions that have a strong impact on health care quality, cost, and liability.
Not everyone has been so critical of Ms. DeParle. Some believe her experience will give her further insight into the industry. Articles such as one by the New York Times claim her work in the private sector is a good thing, "because her familiarity with the industry would enable her to lean on companies to make tradeoffs essential in expanding access to the uninsured." When reading the NY Times article, keep in mind Ms. DeParle is married to a NY Times reporter.
If there is going to be real health care reform in the Obama administration, Ms. DeParle has a lot of difficult and complex decisions ahead. Hopefully, her experience will indeed give her the "both sides of the fence" understanding of how things work. But one thing is clear, the revolving door in Washington has not stopped turning.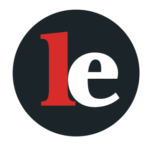 The Legal Examiner and our Affiliate Network strive to be the place you look to for news, context, and more, wherever your life intersects with the law.