Suzette Witmer of Bartow, Florida, knows the full meaning of three strikes and you are out. She claims her age, her gender and her disability combined to get her fired.
U.S. Foodservice Sued in Firing
A 58-year-old Bartow woman is suing a multibillion-dollar company that purchased the Lakeland-based Mutual Wholesale Co. five years ago, claiming she was fired because she was an older woman with a disability.

Suzette Witmer filed her discrimination lawsuit Tuesday against U.S. Foodservice of Columbia, Md., in U.S. District Court in Tampa.

She alleges sex, age and disability discrimination.

After U.S. Foodservice purchased Mutual in 2001, Witmer's lawsuit claims male managers were brought in who "verbally harassed and scrutinized members of upper management who were women."

Male managers are accused in the lawsuit of treating the female vice presidents "with crude hostility," which included yelling, threatening and on more than once occasion addressing one of the women with obscene language.

During 2003 and 2004, three women resigned "in response to the harassment" and were replaced by men, the lawsuit states.

During her employment, Witmer developed spine-related medical problems and osteoarthritis, which limited her ability to walk but didn't prevent her from doing her job, the lawsuit states.

In late 2004, she began experiencing severe back and leg pain and told U.S. Foodservice that she would need to take medical leave to undergo surgery.

After she came back from a scheduled vacation, Witmer was told Jan. 14, 2005, that she was being fired for "poor performance," the lawsuit states.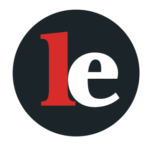 The Legal Examiner and our Affiliate Network strive to be the place you look to for news, context, and more, wherever your life intersects with the law.