In a somewhat surprising announcement, Pope Francis announced yesterday that Bishop Gregory Parkes of Pensacola-Tallahassee will be the new bishop of St. Petersburg.  Parkes will be installed as the fifth bishop of the local diocese since its founding in 1968 on January 4, 2017 in St. Petersburg.
In any transition of power, many questions arise in terms of how will the new authority figure govern?  What changes will be made?  What will be his priorities?  As a child abuse advocate and a priest abuse lawyer, I wonder how he will handle abuse allegations.  Will he be transparent and deal with sexual abuse survivors in a compassionate and just manner?  At this point, I don't have the answers to any of these questions and his short tenure in Pensacola-Tallahassee provides few indicators as to how he will govern in the much larger Diocese of St. Petersburg.  However, we may glean a few thoughts about the bishop from a review of his past.  In this post, I'll attempt to go beyond the local news headlines to reveal what we might expect from this bishop in terms of leadership style, temperament, and communication style.  While I am not Catholic, my years as a trial lawyer and taking the depositions of bishops and priests has given me insight into their beliefs, attitudes, and leadership styles.
First of all, anyone who is named a bishop today is skilled in the art of church politics.  Priests who become bishops today are not mavericks.  They are company men who are taught to tow the company line in terms of doctrine and operational procedures.  They climbed the ecclesiastical ladder by forging the right friendships and allegiances with powerful men.  They know the system and how it works.  Typically, they will hold an advanced degree from a pontifical university in Rome and have spent just enough time in a parish setting to be able to say they have engaged in pastoral work.
Given that composite sketch of a contemporary Catholic bishop, let's see how Bishop Parkes measures up.  He is a late vocation to the priesthood.  That is to say, he did not go straight into the seminary after high school or college for that matter.  He graduated from Florida State with a degree in finance and spent some time in Tampa working for Barnett Bank.  In 1993, he entered Saint Vincent de Paul Regional Seminary to study for the priesthood.  He spent three years there before transferring to Rome for four more years of study.  During his time at Saint Vincent, he presumably studied philosophy (a prerequisite for an advanced degree in theology) before going on to earn a bachelor degree in theology and a licentiate in canon law at the Gregorian University in Rome.  He entered St. Vincent de Paul Seminary at a time when the seminary itself was in great tumult.  The summer before he entered the seminary, three priest faculty members quit in protest after the Florida bishops did not act to remove the rector, Fr. Arthur Bendixen, after he was accused of the sexual abuse of minors.  Bendixen had been a priest of the Diocese of Orlando, the same diocese the future bishop served as a priest.  The seminary upheaval may have been the reason for Parkes' short stay at St. Vincent.  His brother Stephen studied for the priesthood for the Diocese of Orlando at Saint Vincent de Paul and was ordained a priest in 1998.
After his ordination to the priesthood, Bishop Parkes worked in parishes throughout the Diocese of Orlando until his appointment to the Diocese of Pensacola-Tallahassee in 2012.  While in Orlando, he did serve as the Diocese's Vicar General, or second-in-charge.
While the bishop of Pensacola-Tallahassee, Bishop Parkes removed a priest from active duty after allegations of sexual abuse of a minor.  SNAP issued a statement about Bishop Parkes' appointment and his handling of that case. (link: http://www.snapnetwork.org/fl_victims_blast_new_tampa_st_pete_catholic_bishop )
His tenure as a priest and a bishop has been unremarkable.  He has generated neither controversy nor shown a tendency to draw attention to himself.  Rocco Palmo, a noted Catholic Church blogger called Parkes "a spiritual son of the state's metropolitan, Archbishop Thomas Wenski of Miami" and "a quintessential son of the "John Paul II generation" of priests – a NAC product and Gregorian-trained canonist.  If true, this may not bode well for abuse survivor advocates since neither Archbishop Wenski or the "John Paul generation" has done much to advance the cause of justice and transparency for abuse survivors or child protection in general.
During his press conference yesterday, Bishop Parkes did not make any remarks about child protection or the priest abuse scandal.  This is not a surprise since the Diocese of St. Petersburg has been relatively quiet on that front for a few years.  Parkes' predecessor, Bishop Robert Lynch, had many cases involving the sexual abuse of children, and was somewhat more open to listening to abuse survivors than some of his colleagues around the country.
At this point, we know that Bishop Parkes is a Roman-trained bishop and a church lawyer who has a background in finance.  What we don't know is how he will deal with the issues surrounding the survivor community in Tampa Bay and child protection.  I suppose time will tell.  For my part, I will continue to advocate for the protection of children and the rights of those who've survived the abuse of priests.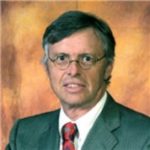 Admitted to practice law in all federal multidistrict litigation courts, the California State Bar and the Florida Bar. His philosophy is to provide aggressive, quality representations and seek fair compensation for individuals and their families who have suffered injury, death, or sexual abuse.