Florida Attorney General Pam Bondi has a responsibility as our chief law enforcement officer to protect Florida residents from fraudulent schemes and to uphold the integrity of our legal system. The documents from her office obtained by the Associated Press show that she solicited a $25,000 political contribution from Donald Trump at about the same time that her office received 100 complaints from Florida residents that they had been defrauded by Trump University. She accepted the political contribution and turned her back on Floridians who reported that they had been defrauded by Trump University. The documents from Bondi's office do not show that she conducted any investigation into the Florida consumers' complaints.
Further, it is hard to see how Florida's chief law enforcement office can recommend that Floridians support a presidential candidate who has made racist attacks on a well-respected federal judge who has made rulings releasing to the public documents about fraud at Trump University.
Trump's attack on our American judiciary proposing that a judge with a Mexican heritage or of the Muslim religion will not give him a fair hearing shows a gross misunderstanding of our legal system which strives and in most cases does provide "justice for all".
Bondi's endorsement of Trump is an endorsement of his views on our judicial system. As Florida's chief law enforcement officer Bondi should renounce Trump's proposition that our judicial system is unfair where a judge may be of a different race, religion, or gender than a citizen before the court seeking justice. It is Trump that is bigoted not our judges.
I have practiced law in Florida for 34 years and I know from personal experience that we can be proud of our state and federal judges.
Pam Bondi is putting her own political ambitions ahead of her responsibilities as Florida Attorney General. She has a responsibility to support our judges and our judicial system. She should repudiate Donald Trump's attack on our judicial branch of government and prove that she is not influenced by the money she solicited and accepted from Donald Trump.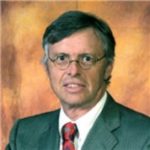 Admitted to practice law in all federal multidistrict litigation courts, the California State Bar and the Florida Bar. His philosophy is to provide aggressive, quality representations and seek fair compensation for individuals and their families who have suffered injury, death, or sexual abuse.