The race for the United States Congress District 13 in Florida is heating up between Republican David Jolly and Democrat Alex Sink. The special election for this vacant seat will be held on March 11, 2013. Former Republican Congressman C.W. Bill Young who held the seat since 1971 died in office in October 2013. Alex Sink is a former Florida State Chief Financial Officer and banking executive in the private sector. David Jolly worked as an aide to C.W. Bill Young and then as a private lobbyist in Washington D.C.
Questions have arisen in the campaign about some of the clients that David Jolly lobbied for and whether he shares their political views. Jolly appears to have worked in Washington to promote several controversial issues including:
Promoting expanding oil drilling in the Gulf of Mexico
Privatizing Social Security
Making veterans pay more for Tricare health insurance
Opposing the Paycheck Fairness Act, legislation which was intended to help women get equal pay.
A report in today's Tampa Bay Times compares the official lobbyist disclosure forms filed by Jolly with Jolly's statements about his lobbying activities. The Times reports that Jolly registered to lobby for a group called Free Enterprise Nation founded by multi-millionaire St. Petersburg businessman James MacDougald. Free Enterprise Nation espouses some extreme conservative views and MacDougald is now co-chairing  Jolly's finance team.
The Times reported that James MacDougald questions whether the law requires the U.S. government to pay Social Security. This view of Social Security is a fringe view that is not a subject of any real debate by mainstream politicians or lawyers. Jolly's apparent lobbying on the issue of privatizing social security and making veterans pay more for health insurance reflect what I interpret to be extreme Tea Party politics. The U.S. government shut down last year was the result of such  Tea Party politics.
In the Times article, Jolly denies that he lobbied for the four positions listed above but those four positions are consistent with MacDougald's writings and apparently with the federal forms that Jolly filed as a lobbyist in Washington. These views are also consistent with extreme Tea Party Politics.
In the Republican primary David Jolly advocated repealing Obamacare while more moderate Republican candidate Kathleen Peters had a more reasonable position that she would work to fix the problems with Obamacare. This difference in approach between the Republican primary candidates demonstrates the rigid views held by Jolly.
It is my opinion as a Pinellas County resident for over 30 years that David Jolly's extreme philosophy does not reflect the diversity of the voters in Pinellas County. Our county has many mostly moderate Republican and moderate Democratic voters who want a representative in Congress who will work for all residents of the county to get things done in Washington rather than a candidate like David Jolly who seems to be trying to present himself as a moderate when his lobbying work and his close association with James MacDougald demonstrate that he believes in an extreme agenda.
That is one reason that I have volunteered to help the Alex Sink Campaign.
Here is the link to the Tampa Bay Times Article
(http://www.tampabay.com/news/politics/elections/david-jollys-lobbying-work-has-strong-ties-to-little-known-conservative/2163716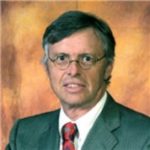 Admitted to practice law in all federal multidistrict litigation courts, the California State Bar and the Florida Bar. His philosophy is to provide aggressive, quality representations and seek fair compensation for individuals and their families who have suffered injury, death, or sexual abuse.