Rumors about retired Cardinal Theodore McCarrick have swirled for years but nothing ever came of them.  Until now.
A Vatican investigation found allegations of sexual abuse against the former Archbishop of the nation's capital credible and substantiated.
"The Vatican Secretary of State, Cardinal Pietro Parolin, at the direction of our Holy Father, Pope Francis, has instructed Cardinal McCarrick that he is to refrain from any public ministry or activity until a definite decision is made," a statement from the Vatican said.
While the suspension is breaking news, stories about McCarrick's sexual abuse of seminarians is not.  Back in 2002, former Dallas Morning News reporter Rod Dreher investigated him after he'd been contacted about the allegations.  Dreher knew that "a priest who had gone on his own dime to Rome, along with a group of prominent US Catholic laymen, to meet with an official for the Roman Curial congregation that names bishops."  They went to Rome to blow the whistle on McCarrick who was later promoted to Cardinal in Washington DC.
In 2010, Richard Sipe a noted expert on clergy sexual abuse and former Catholic priest documented the McCarrick story on his website and described patterns of abuser that had gone on for years.
Cardinal Dolan made a statement about the suspension and the investigation and failed to mention that the Rome meeting in 2002 had occurred and that Vatican officials were aware of McCarrick's behavior as early as 2002.  In his prepared statement, Dolan carefully chooses his words, "This was the first such report of a violation of the Charter for the Protection of Children and Young People ever made against him of which the archdiocese was aware," Cardinal Dolan said.
Of course, Dolan's words were carefully crafted to allow him deniability in case he's questioned about the 2002 meeting.  This isn't 2002 when clergy were often given the benefit of the doubt.  The fact that the church knew about McCarrick as early as 2002 (or earlier) and chose to promote him rather than remove him demonstrates the level of corruption within the institutional church.
I expect that Cardinal McCarrick's removal will lead to many more survivors of abuse to come forward and make legal claims.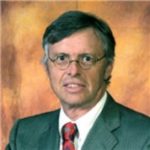 Admitted to practice law in all federal multidistrict litigation courts, the California State Bar and the Florida Bar. His philosophy is to provide aggressive, quality representations and seek fair compensation for individuals and their families who have suffered injury, death, or sexual abuse.