This book is subtitled: A Parent's Guide to Preventing Sexual Abuse. Here, Ms. Casteix provides the reader with compelling and concise information about the dynamics of child sexual abuse. She lists and dispels a number of myths that have served to mislead parents and children for decades.
For example, she addresses the myth that "stranger danger" is the greatest risk. In fact, the closest and most trusted individuals with authority over children have been proven to be the greatest risk. These individuals could include priests, ministers, coaches, scouting leaders, or family friends or relatives.
The book contains chapters about communication between parents and children and discusses red flags in relationships between children and other adults that might not be apparent to a parent.
Joelle Casteix speaks from decades of experience helping survivors of childhood sexual abuse many of whom were unable to come forward for years or decades after their abuse. She also is a survivor of childhood sexual abuse herself. She has worked closely with law enforcement, the National Crime Victim Bar Association, and SNAP, The Survivor's Network of Those Abused by Priests as well as many other organizations.
The author's wealth of experience give her the ability to provide an up to date analysis in this book. Particularly important advice she gives in the book is that an immediate report to law enforcement should always be made. Organizations such as churches, schools, and scouting organizations are not equipped to investigate these situations and frequently have a bias towards minimizing or covering up childhood sex abuse to avoid scandal.
This book should be required reading for every parent, teacher, and youth athletic coach. The information in this book can protect children from childhood sexual abuse.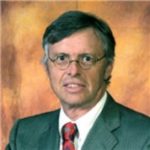 Admitted to both the California State Bar and the Florida State Bar, Joseph Saunders has also practiced in the United States District Court and the United States Court of Appeals. His philosophy is to provide aggressive, quality representation and seek fair compensation for individuals and their families who have suffered injury or death at the hands of insurance companies, large corporations, medical providers or governmental entities.