The holiday season is once again upon us as is the rise in drunk driving accidents and fatalities around the Bay area. This morning we're unfortunately hearing about a yound motorcyclist from Brandon who lost his life as a result of an auto accident with a drunk driver. Motorcyclists are more vulnerable to serious injury in a car accident especially when that accident involves an impaired driver. As holiday parties ramp up and drinking also rises, be smart and think ahead. Use a designated driver, call a taxi, spend the night where you are. What ever you do don't drink and drive.
For more information on this subject, please refer to the section on Car and Motorcycle Accidents.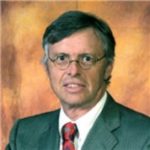 Admitted to both the California State Bar and the Florida State Bar, Joseph Saunders has also practiced in the United States District Court and the United States Court of Appeals. His philosophy is to provide aggressive, quality representation and seek fair compensation for individuals and their families who have suffered injury or death at the hands of insurance companies, large corporations, medical providers or governmental entities.