Rep. Rick Kriseman, an attorney at Saunders & Walker PA, has filed legislation that would require medical and legal referral agencies to publicly disclose that these agencies (like Ask Gary) receive fees from those attorneys. The legislation passed its first committee vote with unanimous approval. Kriseman was first elected to the Florida House of Representatives in 2006. He represents the residents of Florida House District 52.
According to the St. Pete Times, "Under the bill, medical referral services would have to disclose to customers their financial relationships with lawyers and health care providers. In addition, ads by lawyer referral services would need approval of the Florida Bar, just as ads by lawyers already do."
For years now, companies such as Ask Gary have operated in the shadows and have never been regulated by The Florida Bar since they are not a law firm. Ask Gary's owner, Sarasota chiropractor Gary Kompothecras, condemns the legislation. Of course, if the legislation becomes law, he'll have to abide by the same ethical standards binding all of us who advertise legal services in the state of Florida.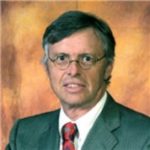 Admitted to both the California State Bar and the Florida State Bar, Joseph Saunders has also practiced in the United States District Court and the United States Court of Appeals. His philosophy is to provide aggressive, quality representation and seek fair compensation for individuals and their families who have suffered injury or death at the hands of insurance companies, large corporations, medical providers or governmental entities.