Christian Gonzalez, a 10-year old 4th grader from Valrico Elementary School, was struck and seriously injured by a vehicle driven by 65 year old Carlos Garcia. It is still not known whether the driver of the vehicle will face criminal charges. Garcia was driving a 2001 PT Cruiser at the time of the accident. Christian Gonzalez was airlifted to Tampa General Hospital. The boy was struck in front of Town and Country Mobile Home Park, 1221 Valrico Road north of Dockside Drive, at about 7:45 a.m.
This type of tragedy is every parents' worst nightmare. Now that school has re-opened in the Tampa Bay area, all drivers need to take extra time and precaution when approaching and driving through a school zone. A young life may be at stake and the few minutes you might save by speeding won't be worth it if one of our young children is maimed as a result of careless or thoughtless driving.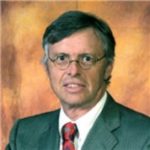 Admitted to practice law in all federal multidistrict litigation courts, the California State Bar and the Florida Bar. His philosophy is to provide aggressive, quality representations and seek fair compensation for individuals and their families who have suffered injury, death, or sexual abuse.