Eventhough the Florida Legislature passed a new Auto Insurance No-Fault Law, it is still important for Florida drivers to have uninsured and underinsured motorist coverage as part of their auto insurance policies. Florida law still does not require that drivers have bodily injury liability coverage to pay damages for liability claims. Uninsured and underinsured auto insurance provides insurance coverage in the event that the driver or passenger of a motor vehicle is injured by a negligent or drunk driver with no insurance or not enough insurance to cover the medical bills, lost wages, and pain and suffering damages from the crash. If you have purchased this uninsured, underinsured motorist coverage and you or one of your passengers or even relatives in your household are injured by a driver without liability insurance or without enough liability insurance to cover your damages you can bring a claim against your own insurance company under the provisions of the uninsured, underinsured insurance policy.
I hope that the Florida Legislature will eventually adopt an auto insurance law that requires all drivers to have bodily injury liability coverage.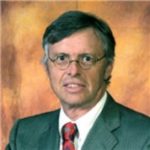 Admitted to both the California State Bar and the Florida State Bar, Joseph Saunders has also practiced in the United States District Court and the United States Court of Appeals. His philosophy is to provide aggressive, quality representation and seek fair compensation for individuals and their families who have suffered injury or death at the hands of insurance companies, large corporations, medical providers or governmental entities.