Toyota has recalled more than 4 million vehicles due to a defect with the car's accelerator. The defects involve accelerators that are jammed open by floor mats. The dangerous defects have led to auto deaths including the death of a California Highway Patrol officer and three family members. Since 2002, the sudden acceleration defects have claimed the lives of at least 19 motorists who've experienced such Toyota accelerator defects.
Toyota has received strong criticism for their inaction and failure to warn motorists of the problem. "They knew something was wrong way before that San Diego accident happened," said Rebecca Lindland, an auto industry analyst for consulting firm IHS Global Insight. "That was just the catalyst to get them to finally do something."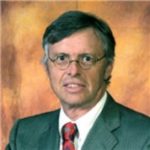 Admitted to practice law in all federal multidistrict litigation courts, the California State Bar and the Florida Bar. His philosophy is to provide aggressive, quality representations and seek fair compensation for individuals and their families who have suffered injury, death, or sexual abuse.