Fellow IB colleague Steve Lombardi wrote a great piece today about the importance of gathering and securing evidence from an accident scene in a timely and efficient manner. He correctly points out that failure to do so jeopardized the client's case and impacts ultimate outcome. As he notes, professional and thorough investigation of an accident scene can make the difference between winning and losing.
We had a serious auto/truck accident case over a year ago in which the accident scene investigation as well as the proper safeguarding of the vehicles involved proved crucial to the outcome of my client's case.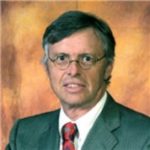 Admitted to practice law in all federal multidistrict litigation courts, the California State Bar and the Florida Bar. His philosophy is to provide aggressive, quality representations and seek fair compensation for individuals and their families who have suffered injury, death, or sexual abuse.