An auto passenger was killed and three people were seriously injured on interstate 275 last night by a driver going the wrong way on the interstate. The accident was caused by two criminals who were trying to escape from the police. The Saint Petersburg police were chasing the suspects on St. Petersburg city streets at 2:30 in the morning when the suspects entered the interstate going the wrong way causing the crash. St. Petersburg police policy prohibits police from entering the interstate going the wrong way and the police followed that policy and did not proceed onto the interstate. However, the suspects continued on the interestate and caused the crash.
It is reassuring to know that the St. Petersburg police have an elightened policy on police chases and that they aborted the chase. Unfortunately, it was not enough to prevent the sad loss of life and injuries.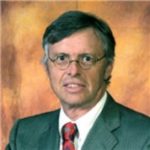 Admitted to both the California State Bar and the Florida State Bar, Joseph Saunders has also practiced in the United States District Court and the United States Court of Appeals. His philosophy is to provide aggressive, quality representation and seek fair compensation for individuals and their families who have suffered injury or death at the hands of insurance companies, large corporations, medical providers or governmental entities.