The Florida Senate Committee is ready to vote on a new no-fault auto insurance law that would take effect on February 15 2008. The house committee is concerned about the gap period in the Florida no-fault personal injury protection insurance and are discussing changes in the auto insurance bill. Concerns have been expressed about the state's requirement that insurance companies have their rates approved by the Florda Department of Iinsurance. It is unclear how the rate approvals for the gap period and whatever new no-fault personal injury protection insurance could be approved in a timely manner.
Florida State House Representative Rick Kriseman of District 53, St. Petersburg, who is a member of our law firm is one of the leaders in the Florida Legislature trying to resolve this issue.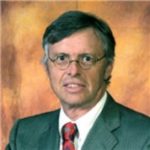 Admitted to both the California State Bar and the Florida State Bar, Joseph Saunders has also practiced in the United States District Court and the United States Court of Appeals. His philosophy is to provide aggressive, quality representation and seek fair compensation for individuals and their families who have suffered injury or death at the hands of insurance companies, large corporations, medical providers or governmental entities.