The local Tampa Bay community is mourning the loss of dearly beloved Hispanic activist Maria Carillo. Carillo had been a member of Tampa mayor Pam Iorio's Hispanic Leadership Council.
Tragically, Maria Carillo was walking along a sidewalk on Biscayne Boulevard in Miami when two cars crashed at the intersection. One of the vehicles involved in the crash, a Toyota Tundra spun out of control and struck Carillo and her daughter. Just prior to being struck, Maria Carillo pushed her daughter out of the way. Unfortunately, she was struck as well but local officials expect her to make a full recovery.
What makes the story even more tragic is the circumstances of the Carillo women's visit to Miami. They were attending a gala during which Carillo's daughter was awarded a college scholarship.
No words or expressions of support can assuage the pain and grief experienced in the Tampa Bay area over this tragedy. This young, talented daughter lost a devoted mother and we lost a great woman who inspired us all.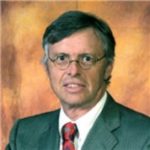 Admitted to practice law in all federal multidistrict litigation courts, the California State Bar and the Florida Bar. His philosophy is to provide aggressive, quality representations and seek fair compensation for individuals and their families who have suffered injury, death, or sexual abuse.