An early morning car crash on I-4 in Polk County involved more 50 vehicles and at this point, an undetermined number of crash fatalities. The crash occurred as a result of heavy fog combined with a controlled burn that got out of control. The hazardous combination of fog and smoke from the fire reduced visibility to zero. I wonder why Interstate 4 wasn't closed down prior to the crash. Authorities knew about the controlled burn and should have been aware of the potential for fog. Perhaps, if the highway had been closed, this tragedy could have been avoided.
For more information on this subject, please refer to the section on Car and Motorcycle Accidents.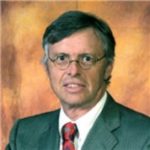 Admitted to both the California State Bar and the Florida State Bar, Joseph Saunders has also practiced in the United States District Court and the United States Court of Appeals. His philosophy is to provide aggressive, quality representation and seek fair compensation for individuals and their families who have suffered injury or death at the hands of insurance companies, large corporations, medical providers or governmental entities.