The Hillsborough County Commission voted unanimously last evening to obtaining cameras at major intersections throughout the county. Advocates of the red light cameras say that the cameras save lives and deter would be red-light runners. The statistics show there's a problem in Tampa Bay with motorists running red lights. Hillsborough County Sheriff's issued 3,784 red light citations last year. The Sheriff's office blamed 439 car crashes on red light runners, one of them being a fatality. Those who run red lights tend to be moving through intersections at a high rate of speed in order to beat a light. This inevitably results in serious auto crashes with severe injuries and motorist deaths. If the cameras serve as a deterrent and save lives, I say go ahead and install them not only in Hillsborough County but in Pinellas as well.
For more information on this subject, please refer to the section on Car and Motorcycle Accidents.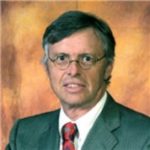 Admitted to practice law in all federal multidistrict litigation courts, the California State Bar and the Florida Bar. His philosophy is to provide aggressive, quality representations and seek fair compensation for individuals and their families who have suffered injury, death, or sexual abuse.