The day after the Florida Gov. Charlie Crist put auto insurance on the legislative special session agenda the house and senate committees are in sharp disagreeement over returning to a different form of no-fault auto accident liability insurance or having a pure fault based liability system. The no-fault auto insurance system that expired this week required that all drivers purchase no fault personal injury protection insurance for medical bills even if they already had health insurance. The different insurance companies are not in agreement about whether Florida should have a no-fault or a fault based liability system for auto crashes.
Stay tuned for the continuing debate about Florida auto liability insurance.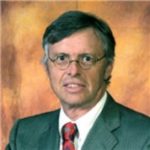 Admitted to both the California State Bar and the Florida State Bar, Joseph Saunders has also practiced in the United States District Court and the United States Court of Appeals. His philosophy is to provide aggressive, quality representation and seek fair compensation for individuals and their families who have suffered injury or death at the hands of insurance companies, large corporations, medical providers or governmental entities.