In 2005, Pinellas County had 1,631 alcohol-related crashes in Pinellas County, resulting in 1,162 injuries and 39 fatalities. During the same year, Hillsborough County authorities arrested more than 7,000 drivers for suspicion of driving under the influence. Unfortunately, this is still a huge problem in the Tampa Bay area. According to statistics, 38% of traffic deaths in Florida are directly related to alcohol. Let's not forget pills as well. Impairment is not restricted to alcohol. Such prescription painkillers as Vicodin and Oxycontin impair judgment and the ability to drive safely.
For more information on this subject matter, please refer to our section on Car and Motorcycle Accidents.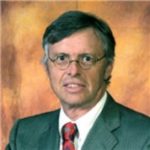 Admitted to both the California State Bar and the Florida State Bar, Joseph Saunders has also practiced in the United States District Court and the United States Court of Appeals. His philosophy is to provide aggressive, quality representation and seek fair compensation for individuals and their families who have suffered injury or death at the hands of insurance companies, large corporations, medical providers or governmental entities.