Deputy Sheriff Carlton Turner is a hero. He was the first to respond to the horrific multiple vehicle crash on I-4. His vehicle was rear ended before he had a chance to get out of his patrol car yet he tried to save others in the midst of chaos and confusion. He found himself in the midst of a situation that was life threatening and he thought of others. He tried to save other motorists caught in the hell of the I-4 multiple car crash collision. He experineced things for which he was not trained yet he aceted as a true public servant. We need more people like him in public service.
For more information on this subject, please refer to our section on Car and Motorcycle Accidents.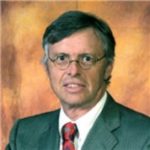 Admitted to practice law in all federal multidistrict litigation courts, the California State Bar and the Florida Bar. His philosophy is to provide aggressive, quality representations and seek fair compensation for individuals and their families who have suffered injury, death, or sexual abuse.