A Florida legislative bill by Senators Dave Aronberg and J.D. Alexander to require Florida drivers to have bodily injury liability insurance coverage for car accidents may not be heard in this legislative session. The current special session of the legislature has PIP personal injury protection insurance and property tax budgeting bills on the agenda. However, the legislative rules calling the session may not allow the bodily injury liability bill by these senators to be heard. Florida insurance law has never requried that drivers carry bodily injury liability coverage until after they have an accident and can't pay for the damages.
I think it is about time that drivers in Florida be required to carry bodily injury liabilty insurance that would be available to injured victims of careless drivers. Many innocent victims of careless or drunk drivers have been left with huge medical bills and losses in wages and income that they cannot recover.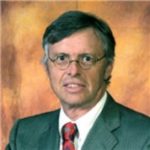 Admitted to both the California State Bar and the Florida State Bar, Joseph Saunders has also practiced in the United States District Court and the United States Court of Appeals. His philosophy is to provide aggressive, quality representation and seek fair compensation for individuals and their families who have suffered injury or death at the hands of insurance companies, large corporations, medical providers or governmental entities.