Republican Florida house members added amendments to the no-fault auto insurance bill that would limit the rights of consumers to pay their lawyers in lawsuits for denied claims against insurance companies. Under these new amendments persons injured in auto accidents would likely have difficulty getting a lawyer to help them make legitimate claims against their own insurance company to recover medical bills. The insurance companies would be free to spend as much as they wanted to fight consumers claims for benefits under their policies.
Most of the Florida senators and all of the democratic house members see the unfairness of such a restriction on consumers rights to hire lawyers and will not pass the bill with those restrictions. It appears that the debate will continue because there is some momentum in the Florida Legislature enact a new auto no-fault liability system for auto injuries.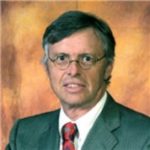 Admitted to both the California State Bar and the Florida State Bar, Joseph Saunders has also practiced in the United States District Court and the United States Court of Appeals. His philosophy is to provide aggressive, quality representation and seek fair compensation for individuals and their families who have suffered injury or death at the hands of insurance companies, large corporations, medical providers or governmental entities.