Early this year the online pharmacy Valisure released a study supporting links between the once-popular heartburn medicine Zantac and cancer. The study suggested that Zantac and other ranitidine drugs can cause the suspected cancer agent N-Nitrosodimethylamine (NDMA) to form under a range of conditions, including in the human body.
Contamination of Zantac and other ranitidine drugs has always been suspected as the source of NDMA. The Valisure study raises a much bigger issue – that the source of NDMA might be  the instability of the ranitidine molecule itself.
Valisure founder and CEO David said in a release that their study supports "decades of research that ranitidine is fundamentally unstable, can form NDMA in a variety of conditions including in the human body and could be carcinogenic and toxic to humans."
The Valisure study references  earlier research at Stanford University. Researchers there discovered that subjects taking ranitidine had increased levels of NDMA in their urine. Volunteers had taken 150 mg of ranitidine (a standard dose), and scientists analyed urine samples both before and after ingestion of the drug. The results showed that following ranitidine intake, the urinary NDMA excreted over 24 hours increased 400-fold from 110 to 47,600ng.
The Stanford findings and other studies suggest that it may not be the manufacturing process creating the NDMA in ranitidine, but the molecule itself. This in itself is extremely alarming since Research has linked NDMA to bladder cancer, colorectal cancer, gastric cancer, pancreatic cancer and stomach cancer and tumors in the kidneys, liver and lungs. Consumers exposed to NDMA could also experience additional symptoms including abdominal cramps, dizziness, fever, headaches, jaundice, nausea and vomiting. Other adverse events associated with NDMA are arrhythmia (irregular heartbeat) and tachycardia (rapid heartbeat), hair loss and skin rashes, nervous-system disorders and vitamin-B12 deficiencies.
Zantac lawsuits and Zantac class-action lawsuits are being filed in courts around the country. Plaintiffs have claimed that the manufacturers knew or should have known about the presence of NDMA in their products but failed to warn consumers or healthcare providers. Zantac was a popular and widely distributed drug and at Saunders & Walker we believe that there are thousands of potential claims against these companies that are worth billions in compensation for the consumers harmed by this dangerous drug.
Saunders & Walker continues to advocate for the welfare of people who have suffered injury from negligence by the corporate medical device and pharmaceutical drug industry. If you or a loved one took Zantac or a generic equivalent and have been diagnosed with cancer, please contact Saunders & Walker at 1-800-748-7115 for a free consultation to review your case and help determine your best legal options for pursuing justice and compensation.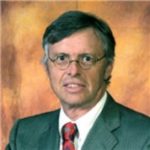 Admitted to practice law in all federal multidistrict litigation courts, the California State Bar and the Florida Bar. His philosophy is to provide aggressive, quality representations and seek fair compensation for individuals and their families who have suffered injury, death, or sexual abuse.