The United States Food and Drug Administration announced last fall that they had confirmed the presence of NDMA,  a potential cancer-causing chemical, in Zantac and its generic counterpart, ranitidine.
Since the FDA announcement hundreds of lawsuits have been filed against drug makers. Sanofi-Aventis U.S., which recalled over-the-counter Zantac on October 18, 2019, is one of several defendants named in the cases. Other defendants include GlaxoSmithKline, which first received FDA approval to sell the drug and recalled prescription Zantac on Oct. 8, and Boehringer Ingelheim Pharmaceuticals Inc. and Pfizer Inc., which both sold Zantac.
The growing number of cases has led to a consolidation known as a multidistrict litigation, or MDL, which is a management procedure used to streamline pretrial and discovery processes. On February 6, 2020 federal judges approved the transfer of 15 Zantac-related lawsuits to the Southern District of Florida, where U.S. District Judge Robin Rosenberg will preside over them. According to the transfer order, another 126 cases are pending in 21 districts nationwide. One of those cases was filed by Saunders and Walker P.A.
This action allows potentially thousands of additional Zantac-related lawsuits to also join the litigation. At Saunders & Walker we predict a large increase in the number of cases over Zantac, which has been on the market since 1983.
The research is still in its early stages, but all indications so far show that many ranitidine medicines – including Zantac contain potentially dangerous levels of the cancer-causing drug nitrosodimethylamine (NDMA). If you have taken Zantac and had a diagnosis of a primary cancer of the digestive tract, such as small intestine, colorectal, esophageal, liver, bladder, and pancreatic cancers, or if you have a blood related cancer such as leukemia, non-Hodgkin's lymphoma, or multiple myeloma – it might possibly be related to Zantac use and you should seek legal advice.
At Saunders & Walker we urge that if you are taking Zantac or a generic equivalent to please consult your physician or pharmacist and find out if you need a replacement. If you or a loved one took Zantac or a generic equivalent and have been diagnosed with cancer, please contact Saunders & Walker at 1-800-748-7115 for a free consultation and learn more about case eligibility and whether you may be entitled to financial compensation.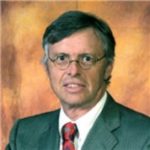 Admitted to practice law in all federal multidistrict litigation courts, the California State Bar and the Florida Bar. His philosophy is to provide aggressive, quality representations and seek fair compensation for individuals and their families who have suffered injury, death, or sexual abuse.