The distressing discovery of NDMA in Zantac has brought class-action lawsuits on behalf of plaintiffs who claim the companies knew of the presence of NDMA in the medication yet did not disclose that information to the FDA. In the United States District Court's Southern District of Florida Multidistrict Litigation (MDL) has been established for Zantac and all federally filed Zantac lawsuits have been consolidated there. Saunders & Walker is representing plaintiffs and also has one of our attorneys serving on the leadership committee in the Zantac MDL.
Hundreds of individuals have already filed cases against Zantac's manufacturers – including GlaxoSmithKline LLC and, depending on the case, Sanofi-Aventis, Boehringer Ingelheim Vetmedica Inc. or Pfizer Inc. – claiming that they were exposed to extremely high levels of NDMA.
You may be entitled to compensation if you took Zantac and have been diagnosed with any of the following:
Liver cancer
Kidney cancer
Stomach cancer
Colorectal cancer
Prostate cancer
Other digestive tract cancers
Bladder cancer
Esophageal cancer
Pancreatic cancer
Consumers exposed to NDMA could also experience additional symptoms including abdominal cramps, dizziness, fever, headaches, jaundice, nausea and vomiting. Other adverse events associated with NDMA are arrhythmia (irregular heartbeat) and tachycardia (rapid heartbeat), hair loss and skin rashes, nervous-system disorders and vitamin-B12 deficiencies.
Zantac was a popular and widely distributed drug. Because of that we believe that there could be thousands of potential claims against these companies that are worth billions in compensation for the consumers harmed by this dangerous drug.
At Saunders & Walker we continue to advocate for the welfare of people who have suffered injury from negligence by the corporate medical device and pharmaceutical drug industry.
If you or a loved one took Zantac or a generic equivalent and have been diagnosed with cancer, please contact Saunders & Walker at 1-800-748-7115 for a free consultation and learn more about case eligibility and whether you may be entitled to financial compensation.
For more information go to our law firm website below.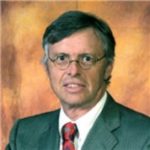 Admitted to practice law in all federal multidistrict litigation courts, the California State Bar and the Florida Bar. His philosophy is to provide aggressive, quality representations and seek fair compensation for individuals and their families who have suffered injury, death, or sexual abuse.