The United States consumes more than 80 percent of the global supply of opioids, and overdoses from prescription opioid drugs kill nearly 17,000 Americans every year. This averages out to approximately one overdose death every 30 minutes. In the midst of this painkiller epidemic I find myself questioning why the US Food and Drug Administration, over the objections of its medical advisory board, recently approved Zohydro, a new drug that has 5 to 10 times more of the heroin-like opioid hydrocodone than Vicodin?
I also have to question why the FDA would ignore a petition from the governors of Massachusetts, Vermont, New Hampshire, Rhode Island and Connecticut asking the U.S. Department of Health and Human Services to rescind approval of Zohydro. These New England governors argued that the approval of the prescription painkiller should have been reversed because of the "epidemic" of opioid addiction that is spreading through their states. They emphasized that the abuse and misuse of opioid painkillers is fueling not only a wave of addiction and crime, but is also serving as a bridge to a growing heroin trade.
These arguments fell on ears that have been deafened for decades by a pharmaceutical industry that had convinced doctors they had been allowing patients to suffer needlessly because of an overblown fear of addiction. In the midst of the worst crisis of prescription drug addiction and overdoses in US history, Big Pharma, still easily managed to convince the FDA to approve a highly addictive drug like Zohydro.
While the FDA has argued that there is a legitimate need for these drugs, it has chosen to downplay the tension between the twin challenges of chronic pain and addiction. Drug makers in turn have been aggressive in promoting these opiate-based painkillers and with good reason — in 2012 alone these drugs made more than $9 billion in revenue.
Zohydro belongs to a class of opioid painkillers that includes hydrocodone and its cousin, oxycodone. The numbers on these drugs are staggering. In 2010, the same year the combination of hydrocodone and acetaminophen became the most widely prescribed drug in the country, over 16,000 people died from overdosing on opioids. In the United States patients consume 99 percent of the worlds hydrocodone, the opioid in Vicodin, and 80 percent of the worlds hydrocodone, the opioid in Percocet and OxyContin.
When OxyContin was released in 1996, reports quickly surfaced that the medication was being misappropriated and abused. It had been designed to release medication over a slow period of time, but addicted individuals soon realized that by crushing up and snorting the tablets, they could receive the entire dosage all at once.
During this same time there was also a dramatic spike in heroin overdoses. Make no mistake; the familial ties between opioid painkillers and heroin are unmistakable. According to the CDC, currently three out of every four new heroin users report having first used prescription painkillers. Many heroin addicts had begun taking painkillers for legitimate reasons, but had never been properly counseled regarding the drugs addictive properties. The pharmaceutical industry has convinced many doctors that the problem is a few "drug seeking patients" downplaying the serious dangers of addiction to the average patient.
Within a few years of OxyContin's release, widespread problems with narcotic painkillers began to surface nationwide. In 2003 The New York Times reported that, according to a government survey, more than 20 percent of 18- to 25-year-olds abused prescription pain medication, up from only 7 percent in 1992. There were increasing reports of physicians prescribing opioid painkillers in unusually large quantities, and "pill mills" began appearing, most notably in Florida.
While there was a sharp rise in the abuse of narcotic painkillers the pharmaceutical industry was concurrently promoting greater use of their narcotic medications. Leading manufacturers helped fund the American Academy of Pain Management and The American Pain Society – both groups advocated for the use of opioids as a tool for managing pain. The American Pain Society helped reclassify pain as a "fifth vital sign" that would be routinely measured along side along the four traditional ones: body temperature, blood pressure, heart rate, and breathing rate. The unique difference is that pain was the only vital sign to be self-reported using the now familiar zero-to 10 rating – a useful diagnostic tool, but one that could be easily manipulated and abused. In 1998 model guidelines were developed and widely adapted by state medical boards that codified the use of opioids as standard pain treatment practice. When these guidelines, which had been developed by agencies directly funded by the drug companies, were updated in 2004, sales of opioid painkillers rose dramatically.
Drug companies had routinely relied on false claims to promote the sales of painkillers. These false statements typically highlighted the safety of the drugs while ignoring the addictive and life-threatening properties. Many of the claims were based on the research of Dr. Russell Portenoy, a prominent proponent of the use of narcotic painkillers. The validity of Dr. Portenoy's research was later called into question when it was revealed that drug manufacturers had backed his work.
These false claims over the safety of narcotic painkillers eventually led to one of the largest settlements ever by a pharmaceutical company when Purdue Pharma, the maker of OxyContin agreed to pay about $600 million in fines. The company pled guilty to criminal charges that they misled regulators, doctors and patients about the drug's risk of addiction and its potential to be abused. Other drug manufacturers were charged and paid fines, but opioid painkillers, including OxyContin, still remain widely prescribed.
Some preventive changes have been made, such as many of the painkillers are now dispensed in forms that don't allow for them to be snorted or injected; yet addiction to these drugs still continues to grow.
This is why it came as a shock that the FDA, over the objections of it's own advisory board and the CDC, has chosen to approve Zohydro. In their objections to the drug, several groups accused the FDA of being out of sync with a country overwhelmed by a drug crisis caused by narcotic painkillers. The CDC highlighted that opioid painkillers are widely over-prescribed and have recommended that these high-powered painkillers be reserved for cancer patients and end-of-life care. But most prescriptions are still being written for arthritis and back pain.
There are indeed legitimate uses for opioids in pain management, but experts estimate that only a small fraction, 2 percent, is actually being given to people with malignant pain. The drug companies have created a false market for painkillers that has ravaged our society. Their answer to that problem is to introduce a new, more powerful, and highly addictive drug that most experts agree we don't need.
As Zohydro enters the market I would ask the drug companies to pause and reflect – how much money do they really need to make? How many lives will be ruined before they finally admit they are responsible for the devastating public health crisis they have created?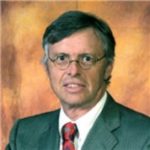 Admitted to practice law in all federal multidistrict litigation courts, the California State Bar and the Florida Bar. His philosophy is to provide aggressive, quality representations and seek fair compensation for individuals and their families who have suffered injury, death, or sexual abuse.