What good is a first aid kit if nobody is trained to use it in an emergency? Worse, what good is it if kept hidden in a closet? A wrongful death lawsuit in Florida is asking similar questions about an automatic external defibrillator which could have saved a 12-year-old boy's life.
Indian River County school district sued over boy's death
INDIAN RIVER COUNTY — The parents of a 12-year-old boy who died in March on the Sebastian River Middle School physical education field have filed a lawsuit against the School District and the manufacturer of the automatic external defibrillator they say should have been used to try to save their son.

Michael and Taffi Fisher Abt filed the suit in the Indian River County Circuit Court on Monday. They are requesting a jury trial.

They claim the district and Defibtech LLC of Guilford, Conn., were negligent in not ensuring school staff were trained to use the defibrillator, which can "jump-start" a heart that has stopped beating in some situations.

Michael Abt Jr. was in physical education class March 10 when he collapsed on the field. The Medical Examiners Office said at the time he most likely died from a sudden electrical short in his heart.

But the suit says Michael still had a "shockable rhythm" and could have been saved.

"Had he received a timely defibrillation shock from an AED (a defibrillator), a normal heart rhythm could have been restored and he could have been safely transported to a hospital for further treatment. Without timely access to an AED, there was little anyone could do to restore Mr. Abt's normal heart rhythm," the suit says.

A defibrillator was not used at SRMS when Michael collapsed. School officials have said the defibrillator, which was kept in the nurse's office, was en route to the physical education field when emergency medical services responded.

The suit says the defibrillator should have been accessible and employees should have known how to use it or when to use it.

"They (the district) obtained a device that can save people's lives, and they hid it," said the Abts' attorney Craig Goldenfarb, of Palm Beach. "It was in a black backpack in the nurse's office."

Since Michael's death, the Abts have founded the nonprofit Michael Abt Jr. Have A Heart Foundation to provide defibrillators to schools. Taffi Abt said the foundation has donated eight defibrillators to schools across the state.
The lawsuit will undoubtedly develop the full facts about the location of the defibrillator and the training provided to school employees in its use. At this point, however, the message to schools across the State of Florida is: Obtain a defibrillator; train personnel in its use; and, keep it readily available for medical emergencies.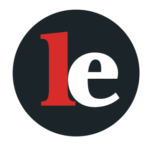 The Legal Examiner and our Affiliate Network strive to be the place you look to for news, context, and more, wherever your life intersects with the law.