The New York Times is running an editorial today about the limits of spectator actions during America's public trials. We are proud that our criminal and civil court systems are open to the public. But, can we allow the public to intervene as a factor in the outcome? Can we permit public access to morph into what the Times calls lobbying?
We are disappointed that the Supreme Court has upheld a defendant's conviction even though spectators at his trial put prejudicial material in sight of the jury.

At Mathew Musladin's murder trial in California, the dead man's family sat in the front of the spectators' gallery wearing buttons with their relative's picture. The key issue at trial was which of the two men was the aggressor in a fight, and the photographs were essentially an argument that the deceased was the innocent victim.

Justice Anthony Kennedy, writing separately, advised courts to consider when spectators infringe on a defendant's fair-trial rights.

Justice Kennedy is right. A victim's family has every right to attend a trial. But judges must ensure that criminal defendants are judged on the evidence, and nothing more. If Mr. Musladin's case is at all typical, it suggests that many courts do not have clear, uniform rules about what sort of spectator actions are impermissible. Court systems around the country should take Justice Kennedy's advice and set appropriate standards that preserve defendants' right to a fair trial.
Ironically, some years ago I was severely restricted during a wrongful death trial in Florida when I sought to introduce certain photographs of a deceased mother with her minor children. The Circuit Court judge in Clearwater, Florida, felt I was attempting to generate sympathy and unduly influence the jury. I now believe, under the recent Supreme Court ruling, I should have simply asked a number of family members to sit in the front row of the spectator's section of the courtroom holding the same photographs.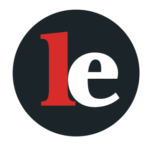 The Legal Examiner and our Affiliate Network strive to be the place you look to for news, context, and more, wherever your life intersects with the law.