Big is a word that describes much of Disneyland and Disney World. In a big departure from normal business practice Disney has admitted that poor maintenance of the Big Thunder Mountain Railroad ride caused the death of its guest, a 22 year-old man. According to an article posted on SignOnSanDiego.com Disney has agreed to settle the wrongful death lawsuit brought by the family of the deceased for an undisclosed amount. The family's attorney had to work overtime to accomplish the acknowledgement of fault, a step that is most unusual in the settlement process.
Excerpts from news story:
LOS ANGELES – The Walt Disney Co. has agreed to settle a wrongful-death lawsuit brought by the family of a 22-year-old man killed on a roller coaster at Disneyland in 2003.
Disney said Friday it accepts responsibility for incorrectly performing maintenance on the Big Thunder Mountain Railroad ride. An axle assemble came loose on the ride on Sept. 5, 2003, causing the first passenger car to jackknife and slam into the lead car, which is shaped to resemble a locomotive.
The accident caused the death of Marcelo Torres of Gardena, who suffered severe blunt force trauma and extensive internal bleeding.
Terms of the settlement were confidential. But Torres' family said it would take $500,000 from the settlement to establish a memorial scholarship at Brooks College for aspiring animators. Torres graduated from the school and planned on a career in animation.
"We are still grieving the loss of our son Marcelo, but we understand that we must move forward," the family said in a statement. "There is no money possible to pay for his life … ever, but that is the only remedy the law can provide. Now, that this exhausting emotional process has finally concluded and we have our answers, we will hopefully have some closure."
A second lawsuit brought by the family of Torres' best friend, Vicente Gutierrez, was also settled. Both cases were to be tried together beginning Monday.
Gutierrez was sitting in the car next to Torres and suffered substantial injuries. He also suffered from post- traumatic stress disorder and is recovering, according to Wylie Aitken, the attorney representing both the Torres family and Gutierrez.
A third suit brought on behalf of other passengers injured in the crash has also been settled, Disney spokesman Rob Doughty said.
"We all deeply regret that the tragic accident occurred and are terribly saddened by the grievous pain this caused the Torres family," Doughty said.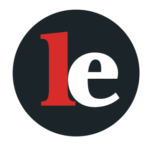 The Legal Examiner and our Affiliate Network strive to be the place you look to for news, context, and more, wherever your life intersects with the law.