In a growing national trend, West Virginia has become the latest state to pass legislation reducing barriers to justice for victims of sexual assault. West Virginia House Bill 4559 effectively gives those who have been sexually assaulted or abused more time to sue their abuser for damages in a civil lawsuit.
The bill extends the civil statute of limitations (SOL) to sue a perpetrator from age 22 to age 36, or 4 years from discovery of the abuse, whichever is later. The bill also extends the civil SOL against other individuals or organizations who aided, abetted or concealed the abuse from age 20 to age 36. Governor Jim Justice signed the bill into law on March 25, 2020, paving the way for many more survivors to seek the damages to which they may be entitled.
The statute of limitations is the law that dictates how long a person has to take legal action against someone for a given crime, and is one of the biggest challenges sexual assault survivors face in seeking justice against their abusers.
Unfortunately, according to Child USA, the vast majority of child sex abuse victims cannot prosecute or file civil lawsuits because they missed the SOL deadline. It can take years or even decades for children who have been abused to understand what happened to them and become comfortable speaking about it. Often, by the time they are ready to speak out and take legal action, time has run out.
West Virginia, along with many other states, has no SOL for criminal cases against sexual abuse. However, criminal cases are often harder to win unless there is overwhelming evidence against the perpetrator. As many of these cases are decades old, sufficient evidence is rarely available.
Civil lawsuits provide another path for sexual abuse survivors to find justice, and with West Virginia's SOL extension even more people will be able to hold their abusers accountable. Fortunately, West Virginia is not the only state making this kind of progress.
In 2019, 23 states and the District of Columbia reformed their criminal or civil statute of limitations for sexual abuse cases in some way. So far in 2020, 29 states have introduced legislation that gives child sexual abuse survivors more time, and five, including West Virginia, have signed their bills into law as of April. Those states are:
Florida: Florida House Bill 199 eliminates the criminal SOL for felony sexual battery of victims under age 18.
Indiana: Indiana Senate Bill 109 retroactively extends the criminal SOL if expired by five years after discovery of DNA, recording, or confession evidence. It also permits victims to apply for victim compensation within 5 years of the discovery of such evidence.
Utah: Utah House Bill 247 extends the criminal SOL for felony unlawful sexual activity with a minor and unlawful sexual conduct with a 16- or 17-year-old to age 28.
Virginia: Virginia Senate bill 724 extends the criminal SOL for misdemeanor sexual abuse of minors by adults more than 3 years older than the victim from age 19 to age 23.
While these bills are making it easier for sexual abuse survivors to have criminal charges brought, most states still have a statute of limitations for civil cases. It remains critical to act before time runs out. If you are thinking about bringing a case against someone for sexual assault, an experienced sexual abuse lawyer can help your understand your state's statutes.
At Saunders & Walker, we know it takes courage to come forward after such a traumatic experience, and that's why our attorneys are dedicated to helping survivors understand their rights and hold their abusers accountable. If you or someone close to you has been the victim of child sexual abuse or another form of sexual assault, including abuse by a Boy Scout troop leader, Catholic priest, or leader of another religious organization, Saunders & Walker is here to help.
Call us today at 1-800-748-7115 to schedule a free consultation with an experienced sexual abuse lawyer.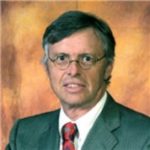 Admitted to practice law in all federal multidistrict litigation courts, the California State Bar and the Florida Bar. His philosophy is to provide aggressive, quality representations and seek fair compensation for individuals and their families who have suffered injury, death, or sexual abuse.