Vermont Governor Phil Scott last week signed a new law that removes the time limit for victims of child sexual abuse to bring civil claims against their abusers and the institutions that protected them.
The Survivors Network of those Abused by Priests said HB 330 is one of the strongest statute of limitations reforms for victims in the country.
"By opening a 'window to justice' and allowing survivors whose cases were previously barred by [statutes of limitations] to be heard in court, important information can be exposed that can help create safer, more informed communities," the organization wrote in a statement.
"We hope that other legislators around the country will look to Vermont as an example as they too begin to take up [statute of limitation] reform in their own states."
While Vermont has been relatively unscathed thus far in the decades long abuse crisis, its neighbor New Hampshire was engulfed in chaos by such revelations at the turn of the century.  Time will tell if the new law brings about the same scenario in the Green Mountain State.
Last week, Bishop Christopher Coyne published a list of 40 priests who worked in Vermont and have been found credibly accused of sexually abusing minors.  In announcing the publication of the list, Coyne emphasized that the abuse that occurred in Vermont is well in the past.
Abuse advocates however have warned that there are at least five priests known to have abused children who did not make the list.
The list was published after the Vermont attorney general's office launched its own investigation of allegations of physical, mental and sexual abuse and a death at the now-shuttered St. Joseph's Orphanage in Burlington and amid mounting pressure on the Church to respond to sexual abuse claims.
Vermont joins other New England states in publishing lists of priests accused of abuse.  However, the Survivors Network of those Abused by Priests, known as SNAP, said there was a "glaring flaw" in the system in that allegations are not made public.
"The Catholic Church has already demonstrated that it cannot be trusted to police itself. By keeping the accusations under wraps, the process does not encourage victims, witnesses and whistleblowers with additional information to come forward," Melanie Sakoda, the survivor support coordinator for the group, said in an emailed statement. "People are often reluctant to be the first but will step up when they know someone else has come forward. The best place for allegations of sexual abuse is still in the hands of law enforcement."
Of course, the most important news for abuse survivors in Vermont is that the law has changed.  The new law affords each and every one of them an opportunity to seek justice in the civil courts rather than hope for the Catholic Church to do the right thing, which historically, has proven miserably inept.  The new law will allow survivors to heal and restore their lives after years of suffering in shame and silence because the unjust laws supported their abusers.
If you or a loved one has been abused by a Catholic priest in Vermont, contact Attorney Joe Saunders for a confidential consultation.  Joe has two decades of experience fighting for the rights of survivors.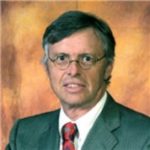 Admitted to practice law in all federal multidistrict litigation courts, the California State Bar and the Florida Bar. His philosophy is to provide aggressive, quality representations and seek fair compensation for individuals and their families who have suffered injury, death, or sexual abuse.