Former farm manager Andy Pollard used to have no problem navigating a tractor across acres of land. Today, his limbs are rigid, his body experiences uncontrollable spasms that stifle his mobility, and he has lost his clarity of speech.
Mr. Pollard, who lives in the UK, has advanced Parkinson's disease. He was diagnosed after several decades of being directly exposed to the extremely dangerous yet widely used pesticide, paraquat, which studies have linked to the devastating degenerative disease.
Paraquat was first manufactured in the UK in the early 1960s. Although use of the pesticide has been banned in the UK since 2007, it is still manufactured there by agrichemical company Syngenta, which produces it under the brand name Gramoxone, and exports it to the United States, Japan, Australia and numerous developing countries. The Pollards are calling on UK leaders to ban production of the toxic chemical.
In the U.S., where paraquat is still approved for use, agricultural workers filed a class-action lawsuit against Syngenta in 2021. They are claiming not only is there a link between Paraquat and Parkinson's, but that Syngenta has deliberately hidden the health risks from the authorities.
Paraquat is one of the world's most popular and effective pesticides, but it is also one of the most dangerous and has caused thousands of poisoning deaths. Sue Pollard thought it was a coincidence that, including her husband, the only people she knew with Parkinson's were farm workers, the BBC article says. Then she read about the potential connection with paraquat and the correlation made sense.
Toxicologist professor Jon Heylings worked for Syngenta and its predecessor companies for more than 20 years. After retiring, he began speaking out about the harmful effects of paraquat and has served as an expert witness in the class-action lawsuit against his former employer.
He told the BBC farmers who used the chemical without protective equipment, damaging their skin, should be concerned. "If they went out the next day and actually used it again, and the next day, you could absorb more Paraquat through the skin, into the blood and then into the brain," he said.
Parkinson's Disease is believed to be the world's fastest-growing neurological condition.  Global studies show rural, agricultural areas often have higher rates of the disease.
However, while agricultural workers are the most vulnerable to paraquat toxicity, they are not the only population who may be at risk. A 2009 study in the American Journal of Epidemiology revealed that any exposure to Paraquat within 1,600 feet of a home resulted in a heightened Parkinson's disease risk of 75 percent. Further, the Michael J. Fox Foundation for Parkinson's Research cites that people exposed to paraquat at a young age had a 200 to 600 percent increased risk of developing the disease.
The first lawsuit against a manufacturer of pesticides with paraquat was filed in 2017. Since then, dozens of lawsuits have been consolidated in the U.S. District Court for the Southern District of Illinois as a multidistrict litigation encompassing 16 districts. None of these lawsuits have been handed a verdict or reached settlement, and claims against the manufacturers of these neurotoxic products may still be brought today.
The lawyers at Saunders & Walker P.A. file individual lawsuits for those negatively affected by defective products. If you or a loved one have been diagnosed with Parkinson's disease as a result of paraquat exposure, you may have grounds for filing a personal injury case against the manufacturer of the pesticide.
Fill out this form to contact Joe Saunders for a free evaluation, or call 1-888-301-4312.
Sources:
https://www.bbc.com/news/science-environment-60836892
https://sentientmedia.org/factory-farmings-toxic-relationship-with-the-pesticide-industry/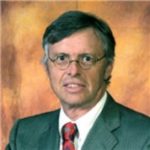 Admitted to practice law in all federal multidistrict litigation courts, the California State Bar and the Florida Bar. His philosophy is to provide aggressive, quality representations and seek fair compensation for individuals and their families who have suffered injury, death, or sexual abuse.