Three men have filed lawsuits against the Montana Council of the Boy Scouts of America, alleging they suffered sexual abuse from scout leaders years ago.
The allegations add to more than 300 sexual abuse cases filed against the Boys Scouts of America nationwide, which led the corporation to file for Chapter 11 bankruptcy protection in February. While the bankruptcy case put a temporary halt to further lawsuits, charges can still be brought against its more than 270 local chapters, including Montana's.
The three new lawsuits were allowed under Montana's 2019 revival law, which gave survivors of sexual abuse additional time to seek justice. In cases where the statute of limitations has run out, the law opened up a one-year look back window for survivors to file civil claims against entities that knew about their abuse and failed to prevent it. The cases were filed a week before the state's May 6 deadline.
One of the plaintiffs, Christopher Ford, says he was abused by assistant scoutmaster John David McBride during a scout outing in 1974. A year later, according to U.S. News, McBride pleaded guilty to 15 felony counts of "lewd and lascivious acts upon a child" and "deviate sexual conduct without consent," involving several boys.
Ford did not learn of McBride's fate until last year, when he looked up his file in BSA's list of ineligible volunteers, also referred to as the "perversion files." Details from these files, which BSA began secretly keeping in 1944, have been made public through a series of court cases in recent years. The files allege that more than 12,000 boys have been molested by 7,800 perpetrators within the Boys Scouts of America organization.
According to McBride's file, he never served any prison time for his heinous crimes. Instead, he only received a three-year deferred sentence and was ordered to seek counseling.
In another case, an unnamed plaintiff claims he was repeatedly abused from 1974 to 1977 by Scout leader Roger Maddox. The BSA added on a file on Maddox to its ineligible volunteer files in 1987, after learning Maddox was charged with felony sexual assault on a 14-year-old boy, according to the Great Falls Tribune.
Court documents also allege Maddox sexually abused two young boys between 1964 and 1970, but the Montana Council did not make an effort to investigate or identify earlier victims, even after Maddox's arrest became known to them. Maddox died by suicide in 1988. Like, Ford, he did not serve prison time.
Third third plaintiff is suing the Montana Council alleging he was sexually abused at the age of 14 by two scout leaders. He says the abuse occurred while he was a counselor in training at two council-owned camps during the summer of 1985.
At least two other men have sued the Montana Council alleging they were sexually abused by scout leaders. Those cases are pending.
Since revival laws like Montana's began taking effect, the number of lawsuits filed against the Boys Scouts of America and its various local and regional chapters has been astounding. By covering up abuse or carelessly ignoring it, BSA is responsible for exposing thousands of youths to sexual abuse, and the organization should be held accountable.
Revival laws are currently still in effect in several states throughout the country. If you suffered abuse at the hands of a Boy Scout leader but think it's too late to file a lawsuit, there may have been changes to your state's law that give you more time.
At Saunders & Walker, we know how difficult it is to come forward and tell your story, but there has never been a better time to speak up about past abuse. Our trusted attorneys have experience in helping survivors of all types of sexual abuse reclaim their rights and the resources they need to recover. Contact us at 1-800-748-7115 for a free and confidential case evaluation. www.saunderslawyers.com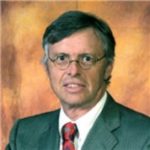 Admitted to practice law in all federal multidistrict litigation courts, the California State Bar and the Florida Bar. His philosophy is to provide aggressive, quality representations and seek fair compensation for individuals and their families who have suffered injury, death, or sexual abuse.