As the COVID-19 pandemic continues to rattle the state of New York, survivors of child sex abuse who are planning to file a lawsuit have been granted some relief. Governor Andrew Cuomo on May 9 announced the state would extend its Child Victims Act, which opened a one-year window for survivors of sex abuse to sue their abusers, by five months. Originally set to expire in August of this year, the act now gives survivors until Jan. 14, 2021 to file a lawsuit.
The Child Victims Act allows victims of sexual abuse to file claims against their abusers and any institutions that knowingly obscured or failed to prevent the abuse, regardless of how much time has passed.
As of mid-March, more than 1,700 cases had been filed under the Child Victims Act since the window opened. In Buffalo alone, more than 250 lawsuits involving child sexual abuse by Catholic priests have been filed against the Catholic diocese. The Buffalo diocese has since filed for Chapter 11 Bankruptcy as a result of the claims.
In a press briefing, Gov. Cuomo said the Child Victims Act extension was necessary because the coronavirus has limited access to the court system, making it more difficult for survivors to file lawsuits.
"Justice too long delayed is justice denied," Gov. Cuomo said, quoting Martin Luther King Jr. "So we will extend that window for people to bring their case."
All new Child Victims Act filings in New York were put on hold when the courts went to a limited schedule due to the pandemic, but it's likely that many more cases would have been brought against the Catholic Church in the last six weeks, had the courts been operating normally. The courts are expected to reopen the filing period in the coming weeks.
According to the Poughkeepsie Journal, lawmakers were pressing for the Child Victims Act to be extended even before the pandemic struck, saying victims should have more time to bring their cases forward. While Gov. Cuomo's extension has been widely applauded, some fear it won't be enough to help victims who have been financially impacted by loss of work due to COVID-19.
Manhattan state Senator Brad Hoylman, according to QNS, noted that "the dire state of New York's economy will further hinder the ability of many sex abuse survivors to make their claim even under the extended deadline."
Hoylman and Assemblywoman Linda Rosenthal are sponsoring legislation that would extend the look-back window created by the Child Victims Act by a full year.
Our attorneys at Saunders & Walker will be monitoring this development closely. We agree that Gov. Cuomo's extension of the Child Victims Act is a necessary step forward, and that even more should be done to ensure survivors have a chance to seek the justice they've for so long been denied.
There's no doubt this pandemic has made it more difficult to a file a civil sex abuse lawsuit, but an experienced lawyer can help guide you through the process. If you were sexually abused by a priest or another member of the church as a child, now is the time to act. Please contact Saunders & Walker at 1-800-748-7115 to discuss your legal options and best course of action during these uncertain times. All conversations will be kept strictly confidential.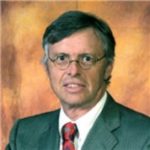 Admitted to practice law in all federal multidistrict litigation courts, the California State Bar and the Florida Bar. His philosophy is to provide aggressive, quality representations and seek fair compensation for individuals and their families who have suffered injury, death, or sexual abuse.