For many survivors of Catholic priest sexual abuse, it has been a tortuously long wait but finally it seems the Catholic Church in Pennsylvania is going to do something for them.  The Archdiocese of Philadelphia along with the Dioceses of Allentown, Harrisburg, Greensburg and Scranton have announced their intentions to create compensation programs.  The Diocese of Erie is expected to join soon.
The Altoona-Johnstown diocese did not announce any plans for such a fund and instead issued a news release touting money they had already spent on things like therapy for sex abuse victims over the last two decades.
The Pittsburgh Post-Gazette reports, "In launching the new funds, Pennsylvania's bishops appear to have modeled their efforts on similar funds in five New York dioceses which have paid out more than $200 million over the last two years to more than 1,000 victims — with an average payout of $200,000."
As in New York, many of the Pennsylvania dioceses tapped renowned mediator Kenneth R. Feinberg, who served as special master for the 9/11 victims' compensation fund and who oversaw Pennsylvania State University's efforts to settle with victims of former assistant football coach Jerry Sandusky.
Mr. Feinberg and his business manager Camille S. Biros will review claims and independently decide how much money the victims should receive, they said Wednesday.
The Archdiocese of Philadelphia has set up its own committee whose members include former Senate Majority leader George J. Mitchell; Kelley Hodge, former Philadelphia District Attorney; and Lawrence F. Stengel, former chief judge for the U.S. Court for the Eastern District of Pennsylvania.
Pennsylvania's statute of limitations has barred hundreds of survivors from seeking justice in the civil courts.  The compensation programs is likely a response to the blistering criticism to which the Pennsylvania dioceses have been subject since the grand jury report was released a few months ago.
The announcements came just five days before the nation's Catholic bishops are set to convene in Baltimore after a fraught year that once again has plunged the U.S. hierarchy into a crisis over their handling of sex abuse cases in the church.
The last four months alone have seen the toppling of top church leaders like Cardinal Theodore McCarrick of Washington and his successor, Donald Wuerl, as well as a scathing grand jury report in Pennsylvania that accused bishops in six of the state's eight dioceses of participating in decades of cover-up and inaction.
That August report fueled new momentum behind a hotly-debated measure that the church has been fighting for years: a bill that would create a two-year reprieve in the civil statute of limitations so that older victims can sue for decades-old abuse. Despite a House vote endorsing such a plan, state senators left the Capitol last month without a final vote on the legislation.
I represent many courageous Pennsylvania survivors who've been fighting for justice for years.  I will assist them and anyone else who has been victimized by the Catholic Church in Pennsylvania.
Since the Archdiocese and dioceses in Pennsylvania only made the announcement today, it remains unclear how the process will work or the compensation amounts for survivors.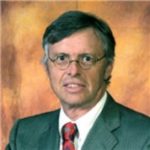 Admitted to practice law in all federal multidistrict litigation courts, the California State Bar and the Florida Bar. His philosophy is to provide aggressive, quality representations and seek fair compensation for individuals and their families who have suffered injury, death, or sexual abuse.