On Thursday October 18, 93 additional women filed lawsuits against the University of Southern California University claiming the school purposefully concealed sexual abuse by former campus gynecologist George Tyndall. This brings the total number of Tyndall accusers to about 500.
The following day, The University of Southern California announced it had reached a tentative class action settlement agreement worth $215 million over allegations of sexual harassment and abuse by Tyndall. According to a university lawyer, the proposed settlement would provide $2500 to any of the approximately 17,000 students and alumnae who were treated by Tyndall over his three-decade tenure. They won't be required to provide additional information about their interaction with Tyndall to receive those funds. Any former student who alleges they were abused can seek additional money up to $250,000 by detailing their experience with Tyndall.
This proposed settlement by USC only applies to the federal class-action lawsuit and does not automatically resolve more than 400 other suits against Tyndall and USC playing out in Los Angeles Superior Court.
Critics immediately accused USC of using the settlement to shut down the investigation of the schools handling of Tyndall. Investigations have revealed that USC had received complaints against Tyndall as early as 2000. Other victims have since come forward with earlier abuse claims dating back as far as the 1990's. Despite all the complaints filed against Tyndall, the doctor wasn't fired until 2016, and that only came after colleagues discovered a box full of pictures of female genitalia in his office. It is easy to see why USC might want to end the inquiry and avoid releasing more documents supporting the claims of a cover-up.
The university has been dogged by accusations of secrecy since the investigation into Tyndall began. His departure came after an internal investigation into allegations of sexual harassment and racially inappropriate remarks. An investigation by the Los Angeles Times subsequently revealed that Tyndall left under a secret deal that included a financial payout.
But most troublesome is the incredibly low amount of the settlement. After being allowed to prey on students for almost three decades, $250 million doesn't even begin to adequately compensate the victims of George Tyndall. By comparison, the 332 women and girls who say they were sexually assaulted by sports doctor Larry Nassar were given a $500-million settlement by Michigan State University.
All indications are that USC is making the proposed settlement because they want the abuse cases to go away as soon as possible. and thus avoid more disclosure and adverse publicity. This offer wasn't made to benefit the victims, but rather to help the university save face. If this $250 million settlement is accepted, the big winner will be the USC.
Meanwhile prosecutors in the Los Angeles County district attorney's sex crimes division are still evaluating whether to file criminal charges against George Tyndall in at least 56 potential cases.
USC knowingly allowed a sexual predator to continue to prey on young women and then went so far as to silence complaints regarding Tyndall while he continued to molest victims. At Saunders & Walker we have a long history representing victims of sexual assault and realize how difficult it may for victims to come forward. George Tyndall victimized and sexually abused young women at the University of Southern California for almost three decades while they knowingly allowed this predator to continue practicing.
If you were a patient of Doctor Tyndall.  Please contact Saunders & Walker at 1-800-748-7115 to discuss your legal options. All legal discussions will be strictly confidential and your identity will be protected in any subsequent lawsuit.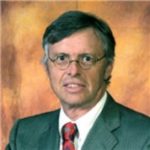 Admitted to practice law in all federal multidistrict litigation courts, the California State Bar and the Florida Bar. His philosophy is to provide aggressive, quality representations and seek fair compensation for individuals and their families who have suffered injury, death, or sexual abuse.