A few weeks after New York Attorney General launched a statewide investigation into how the Catholic dioceses of the state, including the Archdiocese of New York, have handled priest sex abuse cases, Cardinal Dolan of New York has appointed a former judge to review his Archdiocese's handling of sex abuse complaints.
If conducted in a similar fashion as the one in Pennsylvania, the NY Attorney General's investigation will investigate more than the present state of affairs in the Empire State.  It will be looking at the historical record of sex abuse in each diocese and how the hierarchy worked to cover-up the abuse.
Dolan said, he has tapped Judge Barbara Jones, a federal judge who spent 17 years presiding in the Southern District of NY, to do "an exhaustive study of our policies, procedures and protocols on how we deal with any accusation that comes to us about an alleged abuse of a young person by a priest, a deacon or a bishop. I've promised her complete access to our records, personnel and to me personally."
Dolan said the church has taken several steps to address the pedophile priest scandal but he knows "many don't believe me."
"So I'm asking you please to conduct an independent, scrupulous review to see if indeed there are gaps," he said, turning to Jones.
Dolan's call for an independent review of his archdiocese's policies, procedures, and strategy is too little too late.  Why didn't he do this five years ago?  I think the answer is evident.  The pressure is on the Catholic Church right now like at no other time since this sex abuse crisis began nearly 20 years ago.  Dolan, a PR master, knows he had to do something so he calls for an independent review.  That sounds nice but the "independent review" will be conducted by the Attorney General of New York.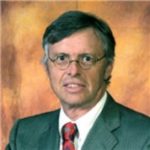 Admitted to practice law in all federal multidistrict litigation courts, the California State Bar and the Florida Bar. His philosophy is to provide aggressive, quality representations and seek fair compensation for individuals and their families who have suffered injury, death, or sexual abuse.