When a shopper is able to drive her car into a grocery store and sever a man's leg, there is something wrong with the construction of the building and the protection of patrons from wayward vehicles. When the pick-up parking for a take-out window of a restaurant is located less than five feet in front of the benches for diners awaiting tables, the table is set for a disaster. Cars belong on the outside of buildings, and pedestrians do not belong in their path. An article posted on TBO.com brings the reality of the out-of-control driver into focus. We may not be able to prevent a driver from accelerating improperly, in forward or reverse, but businesses can recognize the hazard and design their premises to protect patrons.
LAKELAND – The 89- year-old woman who drove her car into a grocery store last week and severely injured a Dundee man collecting donations outside, will be cited with careless driving, according to a Lakeland police spokesman.
Jack Gillen said Tuesday Blanche Garvin, 33 D St., Lakeland, will be mailed a citation through the court clerk's office. Officers investigating the accident at Winn-Dixie, 1305 Ariana St., initially were not sure about pressing charges because it took place on private property, Gillen said. They consulted with the state attorney's office and decided careless driving was applicable.
"There was no intent on that lady's part," Gillen said, to hurt anyone, but "she admitted to hitting the accelerator instead of the brake." Garvin will also be required to undergo a driver's examination by the state Department of Highway Safety and Motor Vehicles, Gillen said.
Garvin first hit another car, then David Henry Clark, 51, who was outside collecting money for a church, went through the store's front window and ended up near the customer service center.
Gillen and an eyewitness said Clark's leg was severed by the impact. A spokeswoman for Lakeland Regional Medical Center said today Clark has requested confidentiality and no information on his current condition is being released.
Reporter Cheryl N. Schmidt can be reached at (863) 683-6531.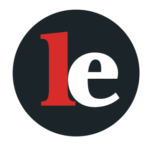 The Legal Examiner and our Affiliate Network strive to be the place you look to for news, context, and more, wherever your life intersects with the law.