My wife thinks I am crazy because I keep pointing out to restaurants and other businesses the dangers of having pedestrians unnecessarily exposed to wayward automobiles at take-out or pick-up locations. My concern is that an entire group of diners waiting on benches in front of the spaces reserved for take-out parking will be crushed when the inevitable happens. Well, apparently, the inevitable happened in Los Angeles. The facts are a little different, but the risk of serious injury or death was very similar.
LA Jury Awards $10 Million in Suit over School Parking Lot Crash
A Los Angeles jury has awarded $10.3 million to the family of a 6-year-old girl who was struck by a van and killed two years ago in an elementary school parking lot, determining the school district was largely responsible for the crash.

The family of Jordan Sandels filed the wrongful-death lawsuit against the Los Angeles Unified School District, alleging the parking lot at Lanai Road Elementary School in the San Fernando Valley was not designed according to state-approved blueprints. The Superior Court jury on Tuesday agreed and determined the district had been told of possibly hazardous conditions in the parking lot prior to the Jan. 13, 2005, crash.

According to court records, Dowling, a parent at the school, was backing the van out of a handicapped parking spot when she lost control of the vehicle and it reversed. Dowling, who suffers from a debilitating illness, had lost the use of her legs. Her vehicle was equipped with a hand-controlled acceleration and brake lever.

During trial, plaintiff's attorney Mark J. Henderson argued the parking space should have been angled away from the sidewalk as designed in the school's original blueprints. Instead, he said, the parking space was positioned such that Dowling had to reverse toward the sidewalk, where the girl was walking with her father.

The van jumped the sidewalk, struck the girl, veered into the street and crashed into a car.
Proper attention to the hazards in parking lots during the design and construction process can minimize the risk of these terrible events. The danger is the same in Florida as it is in California.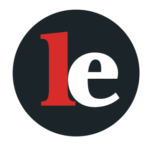 The Legal Examiner and our Affiliate Network strive to be the place you look to for news, context, and more, wherever your life intersects with the law.