Department store dummies have caused their share of injuries, believe it or not.
After reading this compilation of dummy lawsuits you may be more wary of these supposedly inanimate objects as you walk the aisles of your favorite store.
"Attack of the Mannequins" might sound like a horror film title, but a Southern California woman insists it could be a documentary.

Diana Newton sued J.C. Penney Co. last month after being thwacked on the head by a department store dummy.

The 51-year-old from Westminster, about a dozen miles east of Long Beach, said she was ambushed by a legless female mannequin at the Westminster Mall. It was an altercation that left her with a bloodied scalp, a cracked tooth, recurring shoulder pain and numbness in her fingers, she said.

The alleged attack was the latest in a string of mannequin mayhem reports nationwide.

"There are a slew of lawsuits like this," said mannequin manufacturer Barry Rosenberg, who joked that stores should run background checks on dummies before letting them mingle with shoppers.

Most of the cases involve mannequins toppling onto customers, but an Indiana woman claimed she caught herpes from the lips of an American Red Cross CPR training dummy. She dropped the lawsuit after further tests revealed she did not have the disease, according to news reports.

The Westminster Mall melee happened last summer in the women's department at JCPenney. Newton wanted to buy a blouse, but the only one in her size was worn by a mannequin.

When a sales clerk tried to remove the garment, the dummy's arm flew off and struck Newton's head, according to her lawsuit filed in Orange County Superior Court.

In 1993, a Minnesota woman was knocked unconscious by a falling mannequin at a Dayton's department store, according to the Star Tribune newspaper in Minneapolis. Although she did not sue, others have, including a Florida woman who collected $175,000 after a faceless Macy's dummy fell onto her neck and reportedly injured a spinal disc.

A Canadian shopper won a $330,000 verdict after a Gap store mannequin landed on her head in Vancouver. The victim, Elizabeth Ball, apparently was jinxed when it came to store displays. A few years earlier, while shopping at a lighting store, she was beaned by a falling chandelier, according to the Canadian Press.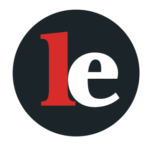 The Legal Examiner and our Affiliate Network strive to be the place you look to for news, context, and more, wherever your life intersects with the law.