Pinellas County Schools is now the fourth school district in Florida to join a nationwide lawsuit against e-cigarette manufacturer Juul. According to the Tampa Bay Times, the School Board voted unanimously on April 14 to join nearly 100 other school systems around the country in suing the brand, accused of marketing its harmful products to youth and teens. The Florida counties of Palm Beach, Brevard and Seminole have also joined the lawsuit.
New data, the Times article says, shows vaping has significantly increased in popularity among Pinellas students in recent years.
"Those as young as sixth grade have been found using the products in school hallways and bathrooms, sometimes even in class," the Times reports. "Enrollment in the county's tobacco clinic, meant for kids caught with smoking products on campus, has spiked 738 percent in the last two years."
Pinellas County Superintendent Mike Grego called the vaping trend "an attack on local students."
The school board's action comes amid growing concern surrounding the harmful effects of e-cigarette use, particularly among youth. The Surgeon General of the United States has even declared vaping, and specifically youth vaping, an epidemic.
Despite manufacturer claims that e-cigarettes like Juul are healthier than regular cigarettes, medical studies show that these products can still be extremely harmful. While many have been led to believe the aerosol that users breath from an e-cigarette device is less dangerous than smoke from regular cigarettes, it has been shown to contain potentially harmful substances. These include nicotine; ultrafine particles that can be inhaled deep into the lungs; flavorings such as diacetyl, a chemical linked to a serious lung disease; volatile organic compounds; cancer-causing chemicals; and heavy metals such as nickel, tin, and lead.
According to the Centers for Disease Control and Prevention (CDC), medical cases have suggested an association between vaping and the sudden collapse of lung tissue without any known lung disease or apparent injury — an ailment common in regular cigarette smokers. For teens and young adults whose brains are still growing, the effects of vaping can be even worse. The Office of the U.S. Surgeon General warns that Juul may have long-lasting or permanent effects on brain development and neurological health.
The FDA has begun taking steps to mitigate teen vaping. In September 2019, the FDA sent a warning letter to Juul, saying the company violated federal regulations by marketing its products as safer than smoking — including to schoolchildren — ahead of winning FDA approval to make those claims. Then in February 2020, the administration placed a ban on the sale of certain e-cigarette cartridge flavors that are known to be more popular among teens. The ban outlawed fruit-, dessert- and mint- flavored cartridges, while allowing the sale of tobacco and menthol cartridges to continue. While these are important steps, data like that collected in Pinellas County shows that teen vaping is still rampant in the United States.
It's no surprise revelations of vaping-related lung disease and death are leading to an onslaught of product liability lawsuits against Juul. Saunders & Walker expects this trend to continue as more studies are performed, and we have already taken several of these cases. If you, your loved one or your child has used a Juul e-cigarette product and developed symptoms like shortness of breath, coughing, wheezing, chest pain, nicotine addiction, or a serious condition known as popcorn lung, you may be owed significant compensation from the makers of these dangerous products.
Whether or not you have a case for a Juul  lawsuit will depend on a variety of factors, like your condition, your vaping history, and the evidence you have to show the link between them. An experienced product liability lawyer can help determine if you have a strong case. Please call Saunders & Walker at 1-800-748-7115 for a free consultation.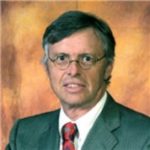 Admitted to practice law in all federal multidistrict litigation courts, the California State Bar and the Florida Bar. His philosophy is to provide aggressive, quality representations and seek fair compensation for individuals and their families who have suffered injury, death, or sexual abuse.