The   Federal courts have assigned al of the Paraquat lawsuits in the federal courts to Judge Nancy J. Rosenstengel in the Southern District of Illinois for pretrial management. It is expected that there may be hundreds or thousands of lawsuits filed on behalf of people who were involved in commercial spraying of the herbicide and developed Parkinson's disease as a result of exposure to the chemicals. These lawsuits involve individual people suing for contracting Parkinson's. They are not class actions. Class action lawsuits may be brought for refund of the purchase price for paraquat but the individual injury cases will be individually tried to juries or settled individually.
Back in 2017 the Unified Parkinson's Advocacy Council warned the U.S. Environmental Protection Agency that research linked paraquat spraying to development of Parkinson's in people exposed to the chemical and asked that use of the herbicide be banned in the U.S. The EPA still has not acted but many other countries around the world have banned paraquat for this very reason.
A 2009 study in the American Journal of Epidemiology revealed that  exposure to Paraquat within 1,600 feet of a home resulted in a heightened Parkinson's disease risk of 75 percent. In 2011, the journal Environmental Health Perspectives, in association with the National Institute of Environmental Health Sciences, published results from a robust study of Parkinson's disease cases and pesticides. In these studies, Paraquat emerged as a significant concern.
Paraquat has been used in commercial farming in the U.S. for decades in spite of the risks known by the manufacturers. However, the employees who spray the chemical and people living near farms using the chemical generally had no idea of the danger they were facing. Unfortunately, this is another case of the corporate chemical industry putting profits before safety.
At Saunders & Walker we have a long history of representing consumers harmed by dangerous and defective products. If you or a loved one has been diagnosed with Parkinson's disease and has been exposed to paraquat, you might have a potential claim. Please contact us at 1-800-748-7115 for a free consultation and to learn more about case eligibility.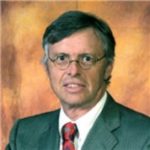 Admitted to practice law in all federal multidistrict litigation courts, the California State Bar and the Florida Bar. His philosophy is to provide aggressive, quality representations and seek fair compensation for individuals and their families who have suffered injury, death, or sexual abuse.