It's difficult to figure out why Paraquat has not been banned in the United States. More than 32 countries have banned the herbicide due to its toxicity.
Exposure to this dangerous herbicide has been linked to Parkinson's Disease.  Mt. Sinai, a renowned research hospital in New York, has dedicated an entire section of its website to the health dangers of Paraquat.
According to Mt. Sinai, Parkinson's is not the only health issue related to Paraquat exposure.  The herbicide may damage lungs (pulmonary fibrosis), kidneys, liver, and the esophagus.  If your skin is exposed to Paraquat, it may cause serious illness.  If it's ingested it can cause rapid death.  Death may occur from a hole in the esophagus, or from severe inflammation of the area that surrounds the major blood vessels and airways in the middle of the chest.
Paraquat has been used since the 1960's to kill weeds but it is so lethal it may kill crops as well.
In 2011, a U.S. National Institutes of Health study showed a link between Paraquat use and Parkinson's disease in farm workers. A co-author of the paper said that Paraquat increases the production of certain oxygen derivatives that may harm cells, and that people who used Paraquat or other pesticides with a similar mechanism of action were more likely to develop Parkinson's.
A 2013 meta-analysis published in Neurology found that "exposure to Paraquat … was associated with about a 2-fold increase in risk" of Parkinson's disease.
While the most common brand name of Paraquat in the United States is Gramoxone, a product that is manufactured by Syngenta, there are numerous other brand names under which you can find this herbicide.  These are the primary names in which Paraquat is sold:
Action                                            Cekuquat               Crisquat
Cropoquat                                   Cyclone                  Agroquat
Agroxone                                    Almoxone              Cap Pelanduk
Capayam                                     Delta-Quat            Dextrone X
Dexuron                                      Dragocson             Efoxon
Esgram                                        Erazone                 Express
Esgram                                        Firestorm              Galokson
Goldquat                                    Gramex                  Gramix
Gramixel                                     Halexone               Herbatop
Herboxon                                   Herbikill                  Inferno
Kapid                                           Katalon                  Kemozone
Kendo                                         Ken-Tec                  Kingxone
Marman Herbiquat                  Methyl Viologen Dichloride
Methyl Viologen                       Multiquat             Nuquat
Osaquat                                      Paquat                  Para
Parable                                       Paraco                   Para-Col
Parakill                                       Parakwat               Paranox
Paraquato                                 Paratone               Paratroop
Parawin                                     Parazone               Pillarquat
Pillarxone                                 Plusquat                Priquat
Prelude                                     R-Bix                      Revolver
Scythe                                      Secaquat                Shirquat
Sparkle                                     Speeder                 Speedway
Sweep                                       Sunaquat              Total
Toxer                                         Uniquat                Weedless
The number of brand names under which this lethal herbicide has been sold reflects the nearly 60 years it's been on the market.  While research is still ongoing concerning the health effects exposure to Paraquat may cause, very little has been done to study the effects on our crops as well as consuming foods that have been exposed to Paraquat while still in the field.
If you or a loved one have been exposed to Paraquat and have a clear diagnosis of illness caused by exposure to the herbicide, please contact me for a free initial consultation.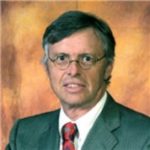 Admitted to practice law in all federal multidistrict litigation courts, the California State Bar and the Florida Bar. His philosophy is to provide aggressive, quality representations and seek fair compensation for individuals and their families who have suffered injury, death, or sexual abuse.