What is Paraquat?
If you or someone you know is a farmer or agricultural professional, you've likely heard of Paraquat — but, like many people, you may not know the most important details about the deadly substance. Paraquat is a highly toxic chemical that has been commonly used as an herbicide, AKA plant killer, in the United States since the 1960's. However, due to the extreme toxicity of the substance, many countries, besides the United States, have banned Paraquat entirely. Specifically, the European Union banned Paraquat in 2007, joining numerous additional nations in prohibiting sale of the substance.[1] In addition to the European Union, over 35 countries such as Sweden, Brazil, China, Denmark, and Austria have also banned Paraquat.
What Happens if You are Exposed to Paraquat?
Paraquat poisoning may occur via ingestion, inhalation, or skin exposure. In turn, the horrid effects of Paraquat exposure include, but are not limited to, organ damage, vomiting, abdominal pain, diarrhea, liver failure, seizures, muscle weakness, coma, fluid in the lungs, and death. Yet, despite the extremely high levels of poison in the product, Paraquat is still one of the most commonly used herbicides on the market. Nonetheless, the United States Environmental Protection has classified Paraquat as "restricted use," meaning that the product can only be used by licensed applicators.[2]
Who is at Risk of Paraquat Exposure?
Luckily, because Paraquat has been classified as "restricted use," it is not available to non-licensed individuals, limiting the number of people regularly exposed to its toxins. Even so, those who are exposed to Paraquat tend to be exposed to it consistently via regular usage. In essence, farmers, growers, and other agricultural workers are at risk of repeated exposure because they often use Paraquat for their work.[3]
Moreover, licensed applicators of Paraquat are not the only individuals at risk of exposure. Individuals who live near properties or farmland where Paraquat has been administered may also be at risk of exposure to Paraquat from herbicide drifts, or in this case, Paraquat drifts. A Paraquat drift occurs when the toxic chemical is carried and spread to unintended areas through the air after application.[4] Paraquat drifts pose serious dangers to humans, as Paraquat may be, both, ingested and inhaled as the result of a Paraquat drift. At the same time, Paraquat drifts pose an especially severe danger because the toxin may be ingested or inhaled without the knowledge of a non-licensed applicator. Basically, even individuals who have not agreed to use Paraquat, and aren't permitted to use Paraquat, are at risk of exposure.
Furthermore, Paraquat exposure may also occur from overspray. Overspray is an operational error that occurs when a licensed applicator fails to control the direct flow of the Paraquat during application. In essence, in contrast to a Paraquat drift, oversprays occur from human error, as opposed to natural error, and can otherwise be prevented.[5] Paraquat drifts and oversprays are equally harmful, as both phenomena have the potential to poison unsuspecting individuals who are not even licensed applicators of the product.
How Does Paraquat Relate to Parkinson's Disease?
If you are familiar with Paraquat, you are likely also familiar with Roundup. In contrast to Paraquat, Roundup is an herbicide that is sold at stores open to the public, such as Walmart, Home Depot, and Lowes. However, critically important to the present discussion is the fact that Roundup has been positively linked to causing cancer and Parkinson's disease.[6]
Parkinson's disease is a progressive nervous system disease that usually starts slowly but becomes more debilitating as it progresses. Although the exact cause has not yet been ascertained, research strongly correlates pesticides with the development of Parkinson's disease. [7]
In fact, through additional scientific research, the Parkinson's Foundation determined that, like Roundup, Paraquat exposure is also linked to Parkinson's disease. As a result of the findings, the Parkinson's Foundation sent two letters to the Environmental Protection Agency, encouraging the agency to ban the sale of the substance in the United States. In October of 2020, however, the agency re-approved the sale of Paraquat without modification or restriction. Thus, despite the Foundation's findings, Paraquat will continue to be legal for licensed applicators at least for the next 15 years.[8]
Lawsuits and Settlements – Do You Have a Viable Claim?
Farmers, crop workers, and agricultural professionals are often unaware of the serious health risks associated with Paraquat. Despite the increasing number of studies illustrating the correlation between Parkinson's disease and pesticide usage, manufacturers are not warning consumers about the risks. As a result, individuals who are exposed to Paraquat and consequently develop Parkinson's disease may be entitled to monetary reward for: pain and suffering as it pertains to the related diagnosis, diminished earning capacity, and significant medical expenses.
In parallel, in June of 2022, the Supreme Court rejected an appeal to halt thousands of lawsuits that claimed Roundup caused cancer. In doing so, the Justices refused to set aside a $25 million verdict favoring a California resident who claimed his cancer resulted from decades of using Roundup to treat his property. In other words, the Court declared that it would not prevent additional victims from recovering damages for injuries they sustained from Roundup, such as contracting cancer or Parkinson's disease.
On the same note, numerous Paraquat lawsuits have already been filed, and continue to be filed, against Paraquat manufacturers. Namely, the filed lawsuits allege that manufacturers failed to adequately warn individuals about the dangers of Paraquat exposure and any potential correlation to cancer or Parkinson's disease.
Overall, there is no guarantee that any settlement will be reached in the Paraquat litigation. Still, the recent Supreme Court decision, which rejected an appeal to halt thousands of Roundup lawsuits, indicates that the highest court in the land has refused to silence victim's voices on a related matter. Similarly, the legal and monetary success of Plaintiffs in the Roundup litigation should also give Paraquat victims a strong indication of hope. Specifically, in June 2020, the Roundup Manufacturer – Bayer – agreed to pay over ten billion dollars to settle civil claims. Prior to the agreement, Bayer faced more than 120,000 lawsuits claiming that the manufacturer failed to warn the public about the link between the substance and cancer. By spring of 2021, numerous victims had already received the first round of their settlement checks, with estimated settlements of $100,000 – $150,000.[9] The total amount of compensation recovered by a given victim depends on the factors specific to an individual's case.
As follows, the amount of money that an individual may recover from Paraquat exposure and resulting injuries will also depend on a number of factors. For example, the severity of a plaintiff's injuries, the final amount of a potential Paraquat settlement from the manufacturers, and the proof of a defendant's role in the injuries are all factors that may be considered. Therefore, although an exact amount cannot yet be predicted, the similarities between the two litigations indicates that Paraquat victims —  licensed applicators and non-licensed applicators alike — have the potential to recover a substantial amount for their injuries.
[1] European Union Bans Paraquat – Beyond Pesticides Daily News Blog
[2] CDC | Facts about Paraquat
[3] Paraquat | Uses, Toxicity, Poisoning, Link to Parkinson's Disease (consumernotice.org)
[4] Paraquat Exposure: Are You At Risk? | Riddle & Brantley (justicecounts.com)
[5] Infra, note 4.
[6] Update from our CSO: Pesticides, Paraquat and Parkinson's | Parkinson's Foundation
[7] Paraquat vs. Roundup: A Case Study – Mass Tort News
[8] Infra, note 6.
[9] Infra, note 4.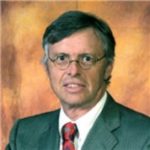 Admitted to practice law in all federal multidistrict litigation courts, the California State Bar and the Florida Bar. His philosophy is to provide aggressive, quality representations and seek fair compensation for individuals and their families who have suffered injury, death, or sexual abuse.