After 13 long years of being stymied by legislators with ties to the NY State Catholic Conference, sexual abuse survivors and their advocates are praising the passage of the 2019 Child Victims Act which gives survivors a one-year window to file a lawsuit against the diocese in which the perpetrator priest abused the child. The bill would also greatly extend the statute of limitations for future claims, allowing prosecutors to bring criminal charges until a victim turned 28, and permitting victims to sue until age 55.
While most of the dioceses and Archdiocese in the Empire State have initiated compensation programs, many are fraught with inequity with no opportunity for civil justice. The passage of this legislation changes all of that.
New York's current protections for child victims are ranked among the most limited in the nation: Both criminal and civil charges must be brought before the survivor's 23rd birthday. Only Mississippi and Alabama have similarly restrictive statutes of limitations, according to advocates. Many other states allow such claims to be brought decades later; nine have no statutes of limitations at all.
In spite of heavy media attention concerning the Catholic Church and the sexual abuse of children the past two decades, there are still many adults who were abused as children who have not been able to come forward. Now is their opportunity to speak out, seek justice, and most importantly, protect other children.
The new legislation would put New York well within the upper half of states nationwide in terms of protections for child victims.
The Catholic Church, a powerful lobbying influence in Albany, has fought long and hard against passage of previous versions of the Child Victims Act. However, last fall's election witnessed a shift in power in the state legislature opening a window for stronger protections for children and a huge setback for the Catholic Church.
While the Archdiocese of New York has received the lion's share of media attention, smaller dioceses llsuch as Buffalo, Syracuse, and Ogdensburg have been rocked by abuse allegations over the years. Buffalo, in particular, has been rocked by scandal concerning the current Bishop Richard Malone's handling of abuse claims. The controversy grew more intense this past summer when a former employee of the bishop, a whistleblower, came forward to say publicly that she could no longer work for the Catholic Church after she personally witnesses how abuse survivors were being treated by the Diocese.
The abuse in New York's Catholic dioceses is not limited to diocesan priests. Many religious orders such as the Jesuits, Dominicans, Franciscans, and Christian Brothers have faced media scrutiny with little accountability after allegations of sexual abuse surfaced.
Passage of the Child Victims Act is a major victory for children, adult survivors of child sex abuse, and their advocates. Institutions of public trust such as the Catholic Church must be held accountable for the abuses and cover-ups they've perpetrated over the years. No one and no institution is above the law. The Catholic Church in New York has had plenty of time and opportunities to fix the problem and have done nothing. Now, their day of reckoning will come in the civil courts.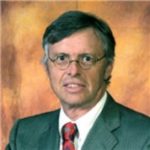 Admitted to practice law in all federal multidistrict litigation courts, the California State Bar and the Florida Bar. His philosophy is to provide aggressive, quality representations and seek fair compensation for individuals and their families who have suffered injury, death, or sexual abuse.