On Wednesday August 13, over 400 people who were sexually abused as children in New York sued the Roman Catholic Church. It was the first day a new law – The Child Victims Act – went into effect that gives adult victims of childhood sex abuse in New York one year to bring civil lawsuits against their alleged abusers and the institutions that may have allowed the abuse.
This one-year filing period in The Child Victims Act is known as a "look-back window," and allows victims to bring cases that used to be beyond the state's statute of limitations that legislators overhauled this year. Previously, most victims of childhood sexual abuse in New York only had until the age of 23 to bring criminal charges or to seek damages in civil lawsuits.
In anticipation of the flood of lawsuits the Roman Catholic Archdiocese of New York issued statement that the church would continue to "invite people to consider" a compensation program created in 2016 for people sexually abused by its clergy, including those previously excluded from suing by the statute of limitations. These compensation programs have been widely criticized and offer victims neither justice or truth. Victims must agree not to sue the church in the future and payouts thus far they have paled in comparison with what other victims have won in court.
The church has always been more concerned with preserving the "Brand," than protecting the victims of abuse. In New York they can't hide any longer and The Child Victims act allows and encourages victims to come forward and seek the justice so long overdue them. For those who have been victimized by clergy, the scandal of abuse never ends.
As part of The Child victims Act, judges across New York have been specially trained to handle these cases and will be the only ones hearing them. The law requires that judges learn about how to address the special circumstances of these suits, including instances in which the abuser is long deceased, evidence is outdated or victims stayed silent for decades. These judges have a recommended timeline of 30 days from the filing of a lawsuit to the first hearing, discovery within a year and a trial soon after.
If you are an adult and were sexually abused by a priest as a child, The Child Victims Act allows you to finally seek the justice you have been denied so long. But this look back window only lasts one year and you must act soon. If a priest or another member of a church sexually abused you, or anybody you know, please contact Saunders & Walker at 1-800-748-7115 to discuss your legal options. All conversations will be kept strictly confidential.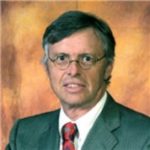 Admitted to practice law in all federal multidistrict litigation courts, the California State Bar and the Florida Bar. His philosophy is to provide aggressive, quality representations and seek fair compensation for individuals and their families who have suffered injury, death, or sexual abuse.