In New York the Child Victims Act has been extended for a second time. The original one-year window allowing survivors of childhood sexual assault to file civil suits beyond the statute of limitations restrictions is being extended an additional 12 months. Lawmakers recently passed an extension, giving victims through August 14, 2021, to file lawsuits against their alleged abusers.
The Child Victims Act was enacted in 2019 and originally allowed for sex abuse survivors in cases that had been time-barred or expired to file a claim by Aug. 14, 2020. The first extension of this landmark act came at the onset of the covid-19 pandemic when Governor Andrew Cuomo announced that due to a reduction in court service the window for filing abuse cases would be extended an additional five months until January 14, 2021. The New York legislature, moved by the number of lawsuits filed already, and realizing even more time was needed because of Covid-19, voted to lengthen Gov. Cuomo's original extension. New York Senate sponsor Brad Holyman was emphatic, "By passing this bill today, New York sends a clear and unambiguous message to survivors: we believe you, we support you, and we will continue fighting for you."
So far about 1,700 suits have already been filed statewide against defendants. According to the state Office of Court Administration the bulk of the lawsuits have been filed against the Catholic Church and the Boy Scouts of America. The Catholic Church has long avoided taking full responsibility for the behavior of priests and the Child Victims Act in New York has been major step forward for victims seeking justice. But it is crucial that victims act before the lookback window closes in August 2021.
If you are an adult and were sexually abused by a priest as a child, in New York The Child Victims Act allows you to finally seek the justice you have been denied so long. However, this look back window is limited and you must act soon. If a priest or another member of a church sexually abused you, or anybody you know, please contact Saunders & Walker at 1-800-748-7115 to discuss your legal options. All conversations will be kept strictly confidential. https://www.saunderslawyers.com/physical-sexual-abuse-attorney/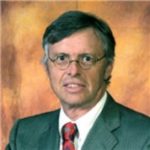 Admitted to practice law in all federal multidistrict litigation courts, the California State Bar and the Florida Bar. His philosophy is to provide aggressive, quality representations and seek fair compensation for individuals and their families who have suffered injury, death, or sexual abuse.