Maryland Governor Wes Moore signed into law a bill that effectively eliminates the statute of limitations for child sex abuse cases against the institutions that protected the perpetrators.  The bill signing comes within a week of the state Attorney General's report on the history of Catholic priest abuse in Maryland, primarily involving the Archdiocese of Baltimore.  The AG's Report found that more than 158 Catholic priests sexually abused over 600 children in a time span covering four decades.
Under the old law, people in Maryland who say they were sexually abused as children can't sue after age 38.  The Maryland law, which takes effect Oct. 1, is the only one in the nation that includes some caps for damages.
For private entities, under the bill, damages are capped at $1.5 million for non-economic damages like pain and suffering, but there isn't a cap for damages relating to costs for services like therapy. For public entities like school boards and local governments, damages are capped at $890,000.
In anticipation that the law will be challenged in court, the measure includes a provision that would put lawsuits on hold until the Supreme Court of Maryland can decide on the law's constitutionality.
While such caps on money damages, is not ideal, this compromise measure at least allows courageous Maryland survivors the opportunity to file civil lawsuits and seek a measure of justice.
Twenty-four states have approved revival periods known as "lookback windows," which are limited time frames during which accusers can sue, regardless of how long ago the alleged abuse occurred. Maryland's law creates a permanent window with no time limit.
If you or a loved one suffered sexual abuse at the hands of a Catholic priest in Maryland, contact me for a free and confidential initial discussion of your potential claim.  I have been fighting for abuse survivors for more than two decades across the country and would be honored to accompany you on your journey of healing and justice.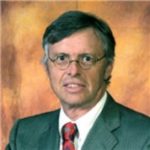 Admitted to practice law in all federal multidistrict litigation courts, the California State Bar and the Florida Bar. His philosophy is to provide aggressive, quality representations and seek fair compensation for individuals and their families who have suffered injury, death, or sexual abuse.